The beginner's guide to near field communications
Wave me the money
SIM with tail
Those operators are keen to ensure that NFC applications are installed, and managed, on the Sim card, even if that card has to have a tail attached. The N-Mark standard defines a secure element, but makes no mention of where that secure element should be - in the Sim, embedded in the phone or some other removable media.

Removable media
Banks, particularly those in the US, seem keen on using removable SD cards, which they can post out to users along with a credit card, but the banks have little interest in multi-application architectures.
Handset manufacturers would like the secure element to be in the phone, where they can control it, while network operators would like to put it in the Sim so the user can easily change handsets, but to do that they have to convince the manufacturers to implement the Single Wire Protocol (SWP) which allows the Sim to communicate with the NFC radio in the handset.
Google's Nexus S, for example, has an embedded secure element under the control of Google, but also support the SWP should operators deploy suitable Sims.
However, applications currently have no way of communicating with either secure element, that's planned for a software upgrade once the business plan has been defined.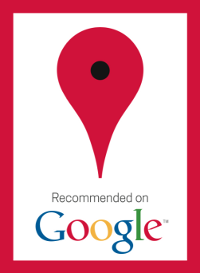 Google HotPot
That's not to say that proximity systems can't work, After all, the Japanese FeliCa system has been providing comparable functionality since 2005, complete with support for multiple applications and secure payments.
The success of FeliCa may be attributed to Japan's cash-based culture, or reliance on mass transit, but the fact that DoCoMo owns every part of the value chain - technology provider, patent holder, transaction processor and bank - ensures that if there's money to be made anywhere they will make it. ®
Sponsored: Detecting cyber attacks as a small to medium business