IT job market to revive in 2011
We have a pulse!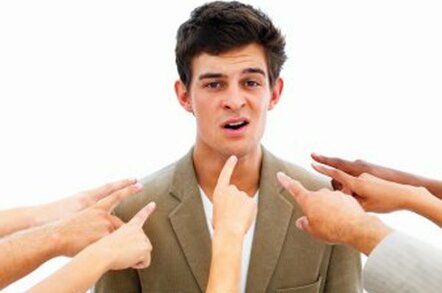 Job sites Dice and CareerBuilder have taken the pulse of the IT market, and the good news is that it looks like there actually is going to be a pulse in 2011.
Dice polled 19,768 IT professionals from August 31 to November 15 last year to get a sense of what the IT job market looked like as 2010 came to a close, and to gauge expectations for 2011.
In 2010, the average IT salary in North America rose by a mere seven-tenths of a percent, to $79,384 across all job types and regions. This was the second straight year of relatively flat salaries, and it looks like IT departments are getting a bit grouchy about the not seeing raises, or not getting bigger raises if they were lucky enough to get one at all.
By contrast, the average IT salary in Silicon Valley was $99,028 in 2010, up 3 per cent compared to 2009. What's more, a solid 35 per cent of those employed in the hotbed of information technology got a raise last year. The average IT salary in the Los Angeles region, however, was down 4 per cent last year to $84,551, and fell 1 per cent in Chicago to $79,933. IT paychecks got 5 per cent fatter in Atlanta, at $82,944 on average, and in Philadelphia, at $81,986. Salaries also edged upwards in New York and Washington DC, to $87,298 and $89,149, respectively.
"Companies can no longer get away with paltry salary increases for their technology staffs based on the demand we are seeing for talent," said Tom Silver, senior vice president of North America at Dice, in a statement accompanying the figures. "The moderate increases in satisfaction levels indicate that tech professionals' concerns are being heard by some companies, but certainly not all. Retention is the key to driving additional contributions to the business from technology staffs. Employers that are reluctant to increase compensation or step‐up retention efforts will likely pay for their unsatisfactory ways."
According to the Dice survey results, 49 per cent of IT employees got a raise in 2010, which was a lot better than the 36 per cent that got a pay bump in 2009 at the bottom of the Great Recession. Not surprisingly, more people in the IT department got bonuses in 2010 (29 per cent) compared to 2009 (24 per cent), and those who made more money than average don't think they could make more money by switching jobs.
Almost four out of ten workers told Dice they could make more money if they switched companies this year, and the 24 percent of the polled workers who said they wouldn't make more money if they jumped ship also made $13,000 more per year than the 39 percent who wanted to jump.
Because happiness is about more than money, 50 per cent of those polled said they were somewhat or very satisfied, up a bit from the 46 per cent level in the year-ago Dice IT personnel poll.
Another bit of data that's no big surprise: those who work for larger companies tend to make more money. In the Dice survey, the average IT salary was $88,075 at companies with more than 5,000 employees, in contrast with the $69,658 average at small businesses with 50 or fewer total employees.
The poll results show that C programmers make an average of $85,500, C++ programmers earn an average of $90,350, and Java programmers earn an average of $91,060. Clearly, object-oriented programming pays, but perhaps not the premium some coders might have been anticipating.
SQL programmers brought in $84,375, Oracle database programmers and administrators earned $90,914, and those who know how to manage Oracle Application Server commanded $88,063. For all the slamming that Oracle does about rival SAP's ABAP proprietary programming language for its various ERP suites, those with ABAP experience were able to take home $105,887. Supply is clearly not meeting demand there.
Programmers skilled with service-oriented architectures or familiar with Informatica project-management tools commanded six-figure salaries, as did those who know how to wield extract-test-load tools for keeping data warehouses fed with production transaction-processing data. Project managers earned an average of $100,143.
CareerBuilder did a much skinnier survey and only talked to IT managers in the United States in charge of hiring, rather than talking to employees directly. The job site subcontracted the interview work with these IT managers out to Harris Interactive, which did surveys from November 15 through December 2, 2010.
When the numbers were all tabulated, 42 per cent of the managers contacted said they planned to add permanent, full-time IT people in 2011, up from only 32 per cent who said they would hire full-timers in the IT department a year ago. Sixty-six per cent said they will be increasing the compensation of their existing IT staff in 2011 – the average expected pay raise works out to 3 per cent – and 56 per cent of those polled said they were worried about losing their best employees as the economy continues to improve. Salaries for new positions are expected to go up by between 1 and 3 per cent.
That doesn't mean IT shops are not trying to manage costs by going with contractors. Some 49 per cent of the IT managers contacted for the CareerBuilder survey said they would be using contract or temporary IT workers this year, up a smidgen from last year. And if you are one of those temps who knows your stuff, it looks like you have a chance of being asked to come aboard permanently: 46 per cent of the IT managers polled said they would be bringing at least one temporary IT worker on staff permanently. ®