Pay and holidays trimmed for CSC outsourcers
Client cutback countermeasures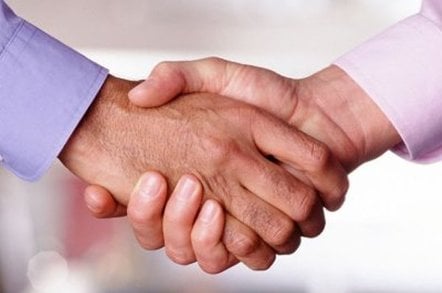 Thousands of workers at IT services firm CSC have been given a temporary pay cut and asked to cash in their holidays, as customers hold back on spending.
Approximately 6,800 employees at CSC's Americas' Outsourcing group were told by email on January 18 that their pay is being reduced as a "temporary measure" thanks to "unprecedented financial challenges" and continued cutbacks in client spending on.
In the email, seen by The Reg, America's Outsourcing president Joe Schecter told his staff: "We have seen cutbacks continue in our client's spend, especially in some of the most impacted industries such as defense."
A CSC spokesperson told us: "CSC's success requires that we achieve financial performance objectives even at times when it takes difficult actions to meet them."
To make up the revenue shortfall, CSC told employees they must take five days paid leave between January 15 and April 1. Management has calculated the saving the company needs to make amount to one week's pay for people above a certain income bracket.
It's also asking employees to cash-in their paid holiday time at a rate of $0.50 for each vacation hour they decide to trade, with staff expected to cash in at least 16 hours.
Schecter said the action was designed to avoid "additional" reductions in CSC's workforce and to "preserve as many jobs in Americas Outsourcing as possible."
CSC is a $16bn outsourcing and services operation with 94,000 employees, and defense is one of its core markets.
CSC has gone through a number of restructurings since 2006, with staff cut and jobs sent to low-wage countries to help save money. Cuts have been made in Europe in 2006 and 2007 with 5,000 staff eliminated. Remaining staff were send mince pies for Christmas by management to help sweeten the blow in December 2007. Staff cuts were also reported in Australia in 2009.
Despite the bad news, CSC announced its participation in two defense-related projects on Thursday. CSC has joined a consortium with Cisco Systems, General Dynamics, and Harris Corp to win a US Navy integrated network project, the Next Generation Enterprise Network (NGEN) initiative.
Also, CSC will provide analytical and technical support to the US 24th Air Force Cyber Command in San Antonio, Texas for one year, with an option for a four-year deal.
Update
Thanks to a Reg reader who forwarded a copy of the original CSC email.