Games sales slip in 2010
Downturn Abbey
The gaming world has produced smaller figures this year and while strenuous Kinect, Move and Wii exercise could potentially shed a few stone, we're actually talking sales numbers here.
According to games tracker NPD, the US saw almost a six per cent drop in physical game purchases last year. This includes portable, console and PC game software, which generated $10.1bn in sales, compared to 2009's $10.6bn.
This means - perhaps unsurprisingly - an increase for digital downloads, social network games and mobile games. The figure was also boosted by the addition of PS Move and Xbox Kinect, both classed as accessories, a category that was up 13 per cent.
Total US gaming expenditure, however, remained more or less the same at $18.5bn, with software contributing up to $15.6bn.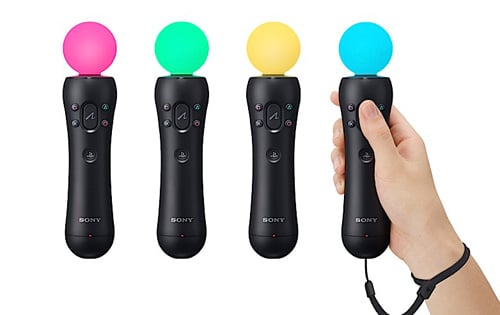 Gaming peripherals such as the PlayStation Move helped keep the overall sales figures static in the US
The UK on the other hand, being the cautious crew we are, saw a large decline in the overall games market, with a drop of 13 per cent. Official figures from UKIE - the UK Interactive Entertainment association - show the market in 2010 was worth £2.88bn - a significant drop from the £3.31bn recorded in 2009.
Console consumption was on the up, though, with growth for both the Xbox 360 and the PS3. Sony and Microsoft combined shifted 2.3m units. The Xbox 360 outsold the PS3 in 2010, just, with sales of £232m to Sony's £229m. The UKIE didn't provide Wii sales figures.
In total, UK consumers bought 63m console and PC games - more than one for every man, woman and child in the country.

The Xbox 360 outsold the PS3 in the UK in 2010
Anita Frazier, an industry analyst for NPD reckons due to the increasing number of ways to acquire content, "we should expect 2011 to be a growth year in the games industry as the consumer demand for gaming continues to evolve". ®