Penguin goes hybrid with ClusterWare
Linux meets Windows HPC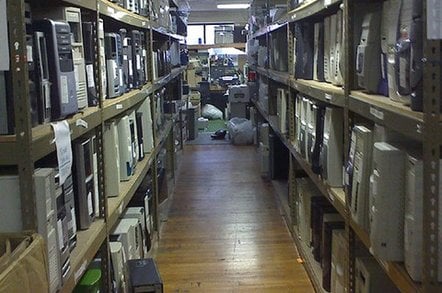 Penguin Computing, the makers of workstations and clusters aimed at HPC shops, also peddles various cluster management tools under the Scyld brand. Up until now, the Scyld ClusterWare cluster management tools have been wedded to Red Hat Enterprise Linux and its CentOS clones, but with the latest update to ClusterWare, Penguin Computing is going hybrid. Now, the node provisioning and management tool can spit put Novell's SUSE Linux Enterprise Server onto Linux nodes.
And, says Tom Coull, general manager of software and services at Penguin Computing, there is nothing preventing the new Scyld ClusterWare Hybrid edition from mixing and managing RHEL, CentOS, and SLES releases with any Linux Standards Base-compliant Linux. And - gasp! - because the hybrid extensions are truly agnostic concerning the operating system, there is no reason that it cannot, in theory, be used to spin up images of Microsoft's Windows HPC Server 2008 onto cluster nodes. Or, the current Solaris 10, the future Solaris 11, or Enterprise Linux, from Oracle, for that matter.
The Scyld management tool was created many years ago as a companion to the open source Beowulf clustering environment for Linux that turned that open source operating system from a very good and cheap alternative to a Unix workstation to a very powerful and cheap parallel cluster for running supercomputing applications. While there are now many ways of clustering servers, Beowulf got the Linux snowball rolling to the extent that most parallel supers today run Linux.
And now, Windows HPC server is starting to gain traction, particularly among power workstation users who only know Windows and don't want to learn Linux or Unix as they go parallel to speed up their calculations and simulations. The Scyld ClusterWare package takes the core Scyld cluster management tool and wraps several optimized MPI stacks, Oracle/Sun's open source Grid Engine and the Torque scheduler, a bunch of popular compilers and file systems, and other necessary things for a proper cluster all into one big package. Penguin Computing
Up until now, the only supported operating systems for the ClusterWare stack were Red Hat 4.8 and 5.5 and their CentOS equivalents. Customers were asking to add Fedora instances to their compute nodes, and then still other customers were asking for SUSE Linux Enterprise Server. So Penguin Computing tweaked the Scyld stack so it didn't just think Red Hat and the Scyld Insight console running on the head node could talk to and rein in all of these different OSes as equals on the compute nodes. Novell's SLES is the first one to be certified on the hybrid extensions, but others will follow quickly.
The hybrid extensions to Scyld ClusterWare are available now, and they are bundled in for free into the tool. ClusterWare costs $4,000 for a base cluster with one head node and eight compute nodes. Extra compute nodes cost $450 a pop. ®