Embotics delays Microsoft Hyper-V support
'More VMwareness!' customers cry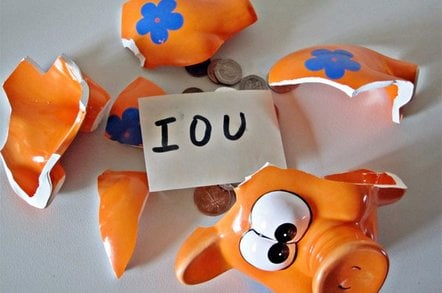 The customer is always right. At least until they go off maintenance. That's why Embotics – a maker of a virtual machine provisioning, capacity, and lifecycle management tool called V-Commander – has delayed support for Microsoft's Hyper-V hypervisor until later this year.
V-Commander integrates with VMware's vCenter Server management console and allows for system administrators to do a better job managing the creation, use, and decommissioning of virtual machines on x64 iron. Embotics has a long-term goal of supporting other hypervisors, with Hyper-V being an obvious choice and perhaps Red Hat's KVM, Citrix Systems' XenServer, and Oracle's VM Server not being too far behind.
According to Jason Cowie, vice president of product management at Embotics, as 2010 got underway, the company was convinced that Hyper-V was going to gain a lot of momentum and start seeing good uptake as an alternative to VMware's ESX Server hypervisor, which is embedded in its vSphere stack of virtual wares. Hyper-V support was in beta as the V-Commander 3.6 release, which was announced in August, started shipping.
But as 2010 went on, Cowie says, paying customers at Embotics were asking for more features to control ESX Server, and those who were interested in using V-Commander to manage Hyper-V were pushing their rollouts of the Microsoft hypervisor to late 2011 or early 2012.
And so, V-Commander 3.7 was pushed out a little from its original December 2010 expected launch date and the company's engineers got to work adding 35 new features to the release aimed at making it easier to deal with VMware's vCenter console and ESX Server hypervisor.
Hyper-V support for V-Commander is now expected in a future release due sometime in the first half of 2011.
The first new feature with V-Commander 3.7 is a plug-in for vCenter using VMware's virtual infrastructure client (VIC). This plug-in allows for the features of V-Commander to be accessible from inside the vCenter console that VMware shops are used to dealing with. Admins don't have to bop between consoles with different looks and feels. (A plug-in no doubt will be available to bring V-Commander features to Microsoft's Systems Center console, too, in that future release.) The VIC plug-in requires vCenter 3.0 and higher and works with vSphere 4.0 and 4.1 and their related ESX Server 4.0 and 4.1 and ESXi 4.0 and 4.1 hypervisors.
The 3.7 release also makes use of the metadata that the Embotics tool has wrapped around VMs to do VM lifecycle management in a more clever fashion. Now, companies can require a half dozen different metrics to be in this metadata before a VM can be moved into production. So, for instance, the underlying software in the VM could have to be PCI compliant or have an expiration date before it could be made live and let run on the ESX hypervisors.
V-Commander 3.7 portal also has "solution landing pages," which give different people at a company access to different levels of VM capacity, performance, and usage data depending on their needs. There are landing pages in the V-Commander portal for change and configuration of VMs, lifecycle management, capacity management, performance, self-service, and chargeback and IT costing.
These landing pages present subsets of the slew of data and functions that V-Commander has access to so everyone doesn't have to wade through it all to get what they need. The V-Commander portal now has a form built in that allows users to request a VM from the IT department and the workflow to pass the request around to the appropriate people from within V-Commander rather than relying on email or other means of communication outside the tool to request a VM.
The capacity management module in V-Commander has also been beefed up in the 3.7 release, and now you can roll up all the performance metrics for VMs that are under its control and see which ones have been overprovisioned and which ones have been underprovisioned. Then, administrators can tweak the settings for the VMs and rightsize the VMs based on what resources they actually need, not what admins originally thought they might need. Obviously, it would be great if there was a policy engine setting that would allow V-Commander to automagically rightsize VMs based on that data, and Cowie says that this is indeed in the works for a future V-Commander release, perhaps six to nine months from now.
V-Commander 3.7 is available now. It is available with a perpetual license that costs $640 per socket plus $128 maintenance (20 per cent) per year. Customers can also buy the tool with a subscription license, which costs $299 per socket per year plus an additional $99 per year for the policy engine that is used to automate V-Commander functions. ®