Dixons warns on crap Christmas
Shares fall on profit warning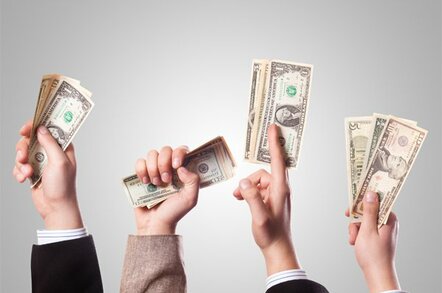 Dixons warned markets this morning that Christmas trading had been worse than expected with like-for-like sales down 2 per cent and margins down 0.2 per cent.
The world's favourite IT retailer said it now expects profit before tax to be at the lower end of predictions – between £100m and £110m. Dixons shares fell almost 10 per cent on the profit warning.
In the UK and Ireland sales were down 4 per cent. Other international sales were down 5 per cent, and, even more worryingly, e-commerce sales were down 7 per cent on a like-for-like basis – or down 11 per cent in sterling terms. Dixons said e-commerce figures were hit by moving higher value products to multi-channel sales.
The only bright spot was Nordic sales – which increased by 11 per cent.
Dixons, which has now dropped the DSGi moniker, is in the midst of tarting up its stores – it said the refurbed stores continue to trade ahead of the market. Such shops typically see gross profit increased by 20 per cent.
John Browett, group chief executive of Dixons, said peak trading had been solid despite snow reducing footfall before Christmas. Browett said: "We saw strong trade in the post-Christmas sale as customers were keen to take advantage of our great deals on 3D TVs, Apple products, tablets and white goods ahead of the rise in VAT in the UK."
He said the company remains cautious about the economic outlook.
Heavy snow before Christmas cut sales by about 2 per cent.
All Dixons sales figures are here. ®