Aussie gov web wonks declare clouds have grey areas
Financial benefits clear. Law, security still a worry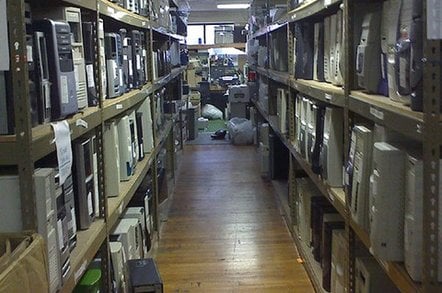 The Australian Government Information Management Office (AGIMO), has raised legal and contractual issues as key concerns in government adoption of cloud computing.
The office has released a consultation draft, "Cloud Computing Strategic Direction Paper, Opportunities and applicability for use by Australian Government", and has invited comment on the document.
Even though the document states that "the legal/contractual, economic and security aspects of cloud computing are still relatively immature", AGIMO's paper offers relatively little discussion of the legal aspects that raise its concerns.
The office shows much greater enthusiasm for the operational and financial benefits to be had out of cloud computing. The legal concerns the paper does identify include information discovery; compliance with the Privacy Act and Archives Act; jurisdictional issues; and SLAs.
Laws in other countries are identified as a concern, "[for] example, the US Government's Patriot Act may become a key concern for data stored in the cloud and located within the United States".
With little legal precedent about responsibilities for cloud services, AGIMO says responsibilities need to be spelled out in SLAs. With government spending $4.3bn annually on IT – a National Broadband Network every 10 years – cloud architectures are seen as offering an opportunity to cut the costs of government computing.
The AGIMO discussion paper is here. ®