Nintendo disappoints over 3DS battery life
Launch line-up
Nintendo has revealed the Japanese launch date for its 3DS gaming console, as well as system specifications, which has prompted disappointment over battery life.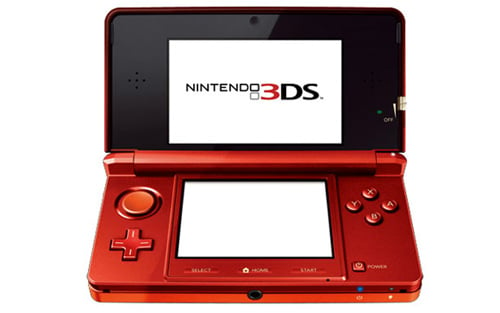 Sales for the stereoscopic console will start on February 26 for Y25,000 (£190) a pop in Japan, with the US and Europe set to follow in March. Nintendo expects to sell 4m units worldwide by the end of March.
Specification has also been revealed and the short battery life is a sore point. With 3D games, the console will shut down after three to five hours. With 2D games it could last a maximum of eight - a huge reduction from the DS Lite's 15-19 hour life.
The Japanese 3DS game launch line-up now follows:
Battle of the Giants: Dinosaurs 3D
Nintendogs and Cats
Professor Layton and the Mask of Miracle
Puzzle Bobble 3D
Samurai Warriors: Chronicle
Super Street Fighter IV 3D
Ridge Racer 3D
Winning Eleven Soccers 3D (PES 3D)

More anticipated in-house titles such as Resident Evil 3D, Pilot Wings Resort and The Legend of Zelda: Ocarina of Time 3D will tip up in Spring, while Metal Gear Solid, the title we were most impressed by at Nintendo's first 3DS event - and Star Fox are listed as sometime in 2011.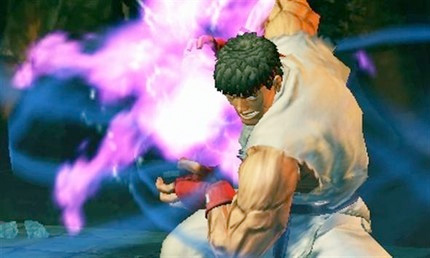 Super Street Fighter IV 3D
Not in front of the children
Nintendo CEO Satoru Iwata has defended the potential health implications of the new handheld. Late last year, the company issued a health warning which suggest children under the age of seven shouldn't use the 3D aspects of the device.
In an interview with the Japanese version of the Wall Street Journal, Iwata said the warning was intended to prevent potential health related lawsuits. Apparently, eye muscles in kids under seven years aren't fully formed yet and the warning is generic across the entire 3D industry. ®
Sponsored: How to Process, Wrangle, Analyze and Visualize your Data with Three Complementary Tools