Kinect blamed for Red Ring of Death outbreak
'Purely co-incidental'
Some gamers are blaming Kinect, Microsoft's motion-controlled peripheral, for the loss of their XBox to the dreaded Red Ring of Death.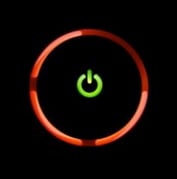 One Reg reader says his Xbox was just over a year old when he plugged in his new Kinect device this Christmas, only for the console to break down.
Microsoft says that Kinect was built to work with all Xboxes, and says instances of RRoD are "purely coincidental".
According to the BBC, forums are rife with accounts of Christmas ruined by console failure caused by Kinect. We did not find very many complaints, but the common theme is that the Kinect update was to blame.
Posters on the forums appear to have older Xbox consoles, which were known to be susceptible to the RRoD issue, before Kinect hit the market late last year.
Let us know if you've experienced similar issues. ®