Palm Pre 2 WebOS 2.0 smartphone
Refined rather than revamped
WebOS refined
If you haven't used a Pre before, there's also a bit of a learning curve imposed by the WebOS operating system. The main thing is the gesture-based navigation – brush upwards from the touch-sensitive panel beneath the screen to bring up menus from the home page. Brush up when you're in an app to reduce the screen size and brush up again to leave the app.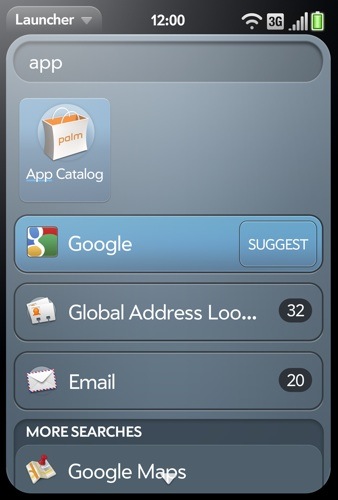 Universal searching, WebOS 2.0 style
Moving between apps is really quick too, and I never noticed any sign of lag, no doubt helped by the powerful Texas Instruments 1GHz Omap 3630 processor which powers the Pre 2. It's a big step up from the 600MHz chip in the Palm Pre Plus.
The Pre 2 is the first handset to feature WebOS 2.0. Palm has made a few cosmetic tweaks, and the OS now seems a bit tighter and more professional. For instance, the universal search is now renamed Just Type, and sure enough, when you start typing from the home page, you'll be presented with a screen offering a selection of potential apps, from email to search to maps, that you might want to use it for.
Multitasking is fully embraced, and you can have just about every app running at once if you like. It's easy to keep track of them too: if you tap the gesture bar to minimise an app, you'll see all of your open apps ranged as a line of cards. And by dragging and dropping them you can now arrange the cards into "stacks" so you can keep all your favourites together.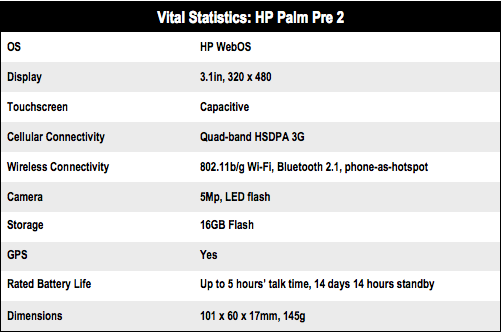 Sponsored: Detecting cyber attacks as a small to medium business