Sony Ericsson lights up Xperia Arc
Android handset announced - no mention of PlayStation
CES 2011 The PlayStation Phone hasn't (yet) made an appearance at the Consumer Electronics Show (CES), so Sony Ericsson fans will have to make do with the Xperia Arc, a very slim Android smartphone that, as its name suggests, is curved.
The metal backed, chrome plastic sided handset is built around a 4.2in, 480 x 854 capacitive multi-touch screen. There's a 1GHz Qualcomm processor on board, Android 2.3 Gingerbread and an 8.1Mp camera. The Arc has no on-board storage, but Sony Ericsson will slip an 8GB Micro SD card in the box.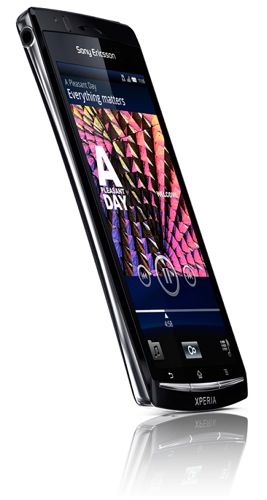 You're looking at dual-band HSDPA 3G and quad-band GSM/Edge cellular connectivity, plus Wi-Fi, Bluetooth. It has HDMI output and can stream content using DLNA technology. It has GPS too.
OK, PlayStation isn't one of them, but Sony is using some of its other brands to promote the Arc: Bravia for the handset's "reality display" - shades of Apple's "retina display" there - engine and Exmor R for its image sensor.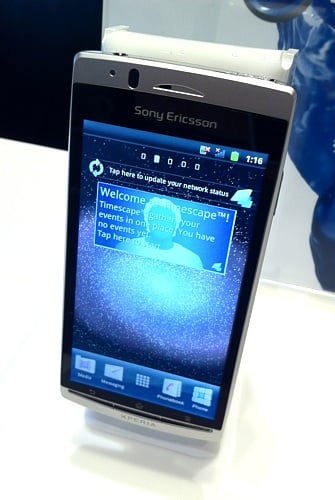 Says SE: the Arc's display offers "exceptional visual brilliance and a crystal clear image which enhances the overall entertainment experience". Hyperbole, of course, but to what extent was impossible to say under the harsh lighting above Sony's CES booth.
Arc comes in a 125 x 63 x 8.7mm casing. Insides and outsides together weigh 117g. The Arc will go on sale later this quarter. ®