Panasonic preps TV accessory tablet
How to stand out from the Android crowd
CES 2011 Android tablets are for media consumption? Panasonic thinks so - and that they'll make rather good TV accessories too.
Today at the Consumer Electronics Show (CES), the Japanese giant showed off a "prototype tablet-type terminal", one of a family of touchscreen gadgets - screen sizes run from four to ten inches - that'll go out under its Viera TV brand and which will be used with said sets "to deliver new value that cannot be offered through Internet televisions alone".
Panasonic sees the device as a net-connected secondary screen, displaying info relevant to what your watching without getting in the way of your viewing pleasure. A case in point: you might watch a footie game on the big screen while the small one gets the goal replays, or pictures from a different camera location.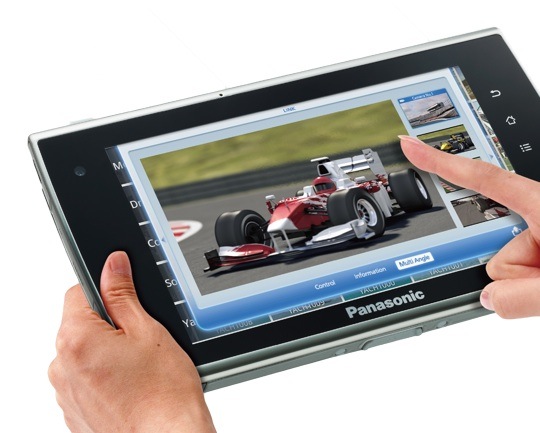 Or you might want to Tweet away on the tablet about the programme you're watching on TV.
The Viera tablets will double-up as e-book readers too, grabbing content from online services, including video on demand, that Panasonic said it is currently putting in place.
It expects to have all this running "within this year".
All of these applications can, of course, be run on any tablet, whatever it's OS, but it's an interesting move on Panasonic's part to market the gadget not as a secondary computer a la the iPad, Samsung Galaxy Tab or the vast array of Android tablets set to be announced this week, but as an accessory for your telly.
Panasonic didn't say much about the Viera tablet's specifications, and certainly nothing about how much they'll be likely to cost. ®
Sponsored: Detecting cyber attacks as a small to medium business