HTC Desire HD
Big-screen Android smartphone
Well built
HTC has a done a good job with the Desire HD's external styling and managed to keep the screen bezel to a minimum. The rounded, unibody construction gives the HD a honed-from-solid feel. The chrome speaker grille on the front is a nice highlight that attracted many a positive comment and the slightly rough back and sides help to keep the smartphone securely in hand.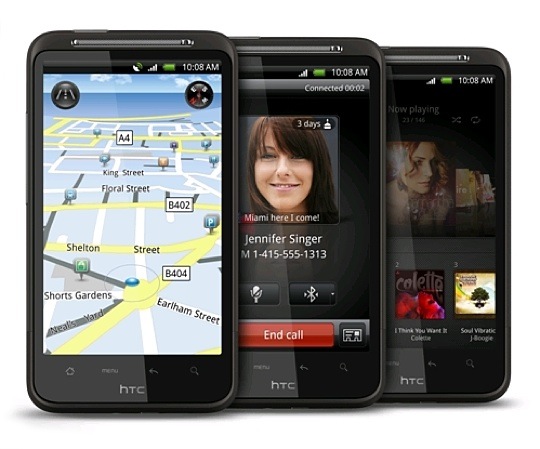 Stylishly designed
The only blemish is the gap between the Sim/Micro SD slots cover and the rest of the rear shell. The two could abut more closely. Wired connections are taken care of with a 3.5mm audio jack and micro USB port both at the bottom of the handset.
For a high-end phone the absence of a hardware camera shutter key is a little surprising. In fact, hardware keys are entirely absent apart from the volume controls on the left-hand side and the recessed power button on top. Like HTC's Windows Phone 7 handsets, all the front-facing buttons are capacitive touchscreen, and there is no trackpad or ball.
Being newer than the Evo 4G, the HD runs the more up-to-date version Android, though of course 2.2 Froyo has itself now been replaced by 2.3 Gingerbread. Such are the joys of keeping up with the OS Joneses.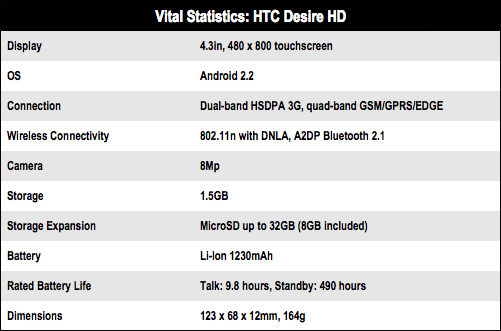 Sponsored: Minds Mastering Machines - Call for papers now open