Blue Coat gain is Emulex loss
Chief Marketing Officer jumps ship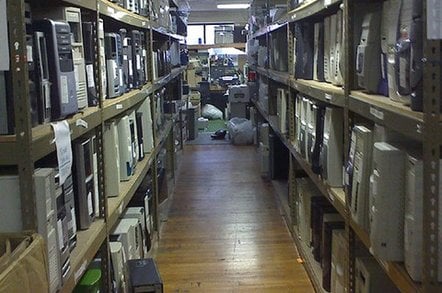 Steve Daheb, Emulex chief marketing officer, has jumped ship and landed the same position at Blue Coat Systems, the WAN acceleration vendor.
The deed was announced by Blue Coat in the dog days of December, and Daheb gets an SVP title as well. He is "responsible for the company's unified global marketing initiatives, corporate branding and positioning, corporate and marketing communications and regional and field marketing worldwide."
At Emulex he was also CMO and an SVP, with business development responsibilities. He was doing a good job it seems: the CMO Institute named Daheb as one of the Top Ten Chief Marketing Officers of 2009 in its CMO Awards (announced in April 2010).
In June he was named as a finalist for the American Business Award Marketing Officer of the Year category, because, Emulex said, of "his vision in driving a rebranding and repositioning initiative at Emulex, including building new corporate, channel, product and communications marketing strategies."
Maybe there was no prospect of him rising further at Emulex, after COO Jeff Benck was promoted to president in August, and he needed something extra to get jaded executive juices flowing?
So Emulex needs a new CMO. Where will it look? It could take a peek at competitor QLogic but that firm's marketing boss, Scott Genereux, had world-wide sales responsibility and Emulex already has Jeff Hoogenboom running its w-w sales; it does not need a new sales head. Also Genereux has gone off to become Nirvanix' CEO and QLogic is looking for a new marketing boss too.
With Mellanox buying Voltaire there ought to be a marketing head freed up. Emulex' recruiters could give Voltaire's marketing VP, Asaf Somekh, a call. Perhaps he'd fancy a move from Israel to Silicon Valley? ®