Ingram Micro or Ireland - who would you bet on?
IT disty almost as good a risk as an entire country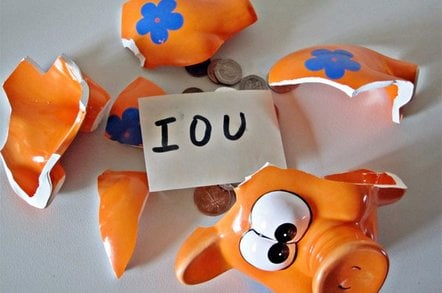 Credit ratings Fitch has affirmed Ingram Micro's credit rating at BBB- stable putting it just a notch or two behind that of Ireland.
Which raises the question of whether you'd choose to invest in an entity that will be existing on thin air and emigration for the foreseeable future, or a computer distributor with a presence in practically every geography in the world.
The credit ratings agency said, "Fitch's Stable Outlook for IT Distributors in 2011 is based on expectations for steady end-market demand and stabilization of industry financial profiles, offset by expectations of moderate deterioration in liquidity and heightened event risk."
Fitch said it expected a slowdown in sales growth next year, as "corporate IT demand normalizes amid sluggish growth in North America and Europe, offset by continued strong growth in the emerging markets, particularly Asia-Pacific."
There is likely to be continued acquisition activity amongst distributors next year, Fitch predicted, as valuations remain low amidst a stable operating environment. (Ireland doesn't have any potential acquirers, unless you count the European Central Bank.)
Looking at Ingram specifically, Fitch praised its recent cost cutting, and said it will face a trade off between maintaining price levels and market share in the next few years. Its focus on "increasingly sophisticated services offerings" will have an impact on operating expenses.
The firm's strengths include its global scale, financial strength and wide product offering, while concerns include its exposure to the vagaries of the IT market, and the low margin, high volume of the distribution model itself.
When it cut Ireland's rating from A+ to BBB- recently, Fitch cited the country's limited growth prospects, deteriorating public finances and continued potential for banking sector risk. One can even see Ingram being officially designated a better bet than Ireland in the not too near future.
Still, if you had to go somewhere for a stag weekend, or even a holiday, Ireland is possibly a better prospect than an Ingram Micro warehouse. ®
Sponsored: Minds Mastering Machines - Call for papers now open