BP taps HP for IT ops
$400m for global outsourcing offload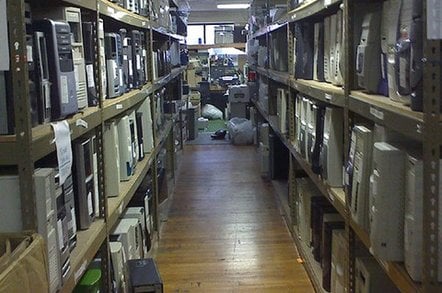 Oil giant BP looks likely to make cuts in its European and US IT departments to help allay the costs of the Deep Water Horizon disaster in the Gulf of Mexico.
BP International Ltd announced today that it has expanded an IT outsourcing deal it has operating in the United Kingdom to cover all of the oil company's operations in Europe and the Americas. Under the five-year agreement, HP will consolidate and standardize BP's IT infrastructure and transform the appropriate parts of those servers, storage, and networks to cloudy computing.
Neither HP nor BP detailed how the oil company's IT infrastructure might change over time, but did say that BP will use a collection of HP Software's automation and operations orchestration tools.
HP didn't specify which ones BP will use, but the HP toolbox includes the venerable OpenView system management tools, its Matrix converged infrastructure stack, and other tools gained from acquisitions such as Opsware and Mercury Interactive several years ago, all of which have been mixed together and renamed.
HP did say that it will support BP using an ITIL V3 service management framework, and would be providing support onsite at BP's data centers in the United Kingdom, in continental Europe, and in the Americas and through its service centers in India. HP will monitor, maintain, backup, and recover systems as well as manage database and middleware running atop the systems.
BP is pretty secretive about what is running on those systems, which manage the refineries, pipelines, and other infrastructure of the $246bn. The company has bought refining operations from Amoco and ARCO at the turn of the last decade and runs 22,400 gas stations worldwide.
These operations have run a mix of databases, including those from Oracle and Sybase, over the years, as well as some applications from SAP. But that is by no means an exhaustive or current vendor list. (Again, BP is, like other oil giants, very secretive about its IT ops.)
If you troll through online jobs sites, BP is looking for people with SAP ERP experience for its Houston, Texas data center. BP no doubt has some large supercomputers as part of its oil and gas exploration operations, but you won't see its name identified on the Top 500 list of supers. (A lot of the machines listed are anonymous, so it is likely there are BP supers on the list.)
It is unclear how the HP deal will affect BP's IT operations, which according to this recent report in CIO magazine has over 3,000 people and a budget of about $2bn.
The BP deal follows fast on the heels of a five-year, $1.4bn outsourcing deal that HP announced with energy company E.ON last week. ®