Commission outlines how EU govts could standardise admin
Citizens may eventually be able to use govt services across borders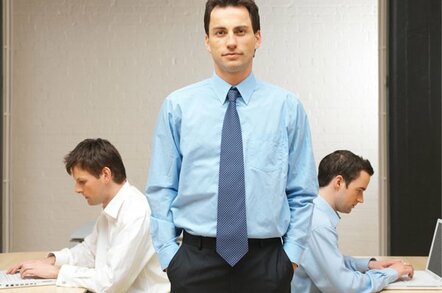 The European Commission has published documents which it hopes will result in governments across Europe standardising the way they run their administrations. The Commission said the documents would help make government services interoperable.
The Commission's European Interoperability Strategy (EIS) and the European Interoperability Framework (EIF) will, it hopes, help EU citizens to interact with governments across the EU's 27 member states without having to negotiate different kinds of systems.
It hopes that citizens will use government services across borders in the way that some consumers use business and retail services across EU borders.
"More and more citizens and businesses are making use of the European single market's freedoms," said a Commission statement. "However, citizens are often obliged to contact, or even to travel to, public administrations abroad to deliver or collect information or documents they need to work, study or travel within the EU."
"In order to overcome these constraints (so-called 'e-barriers'), public administrations should be able to exchange the necessary information and cooperate to deliver public services across borders," it said. "That requires ensuring interoperability among public administrations."
Some of the problems of interoperability have already largely been solved, the Commission said.
"Interoperability has several dimensions: legal, organisational, semantic and technical," said the statement. "All of them are important, but thanks to the Internet and to the work of standardisation bodies and other organisations, significant progress has already been achieved in the area of technical interoperability, thereby ensuring openness, promoting reusability and fostering competition."
"The European Interoperability Framework paves the way for public administrations in the EU to use a common approach by adopting guiding principles to allow genuine collaboration between public administrations, while modernising and rationalising their systems to increase in a cost-efficient way their capability to provide high quality public services," it said.
The Commission said that countries were already working to make services interoperable between local, regional and national authorities, but that they should also be ensuring interoperability on an international scale.
"The European Union is about cooperating to create an environment in which citizens and businesses can thrive," said Commission vice president Maroš Šefčovič. "European public administrations have to lead the way in working together. This cannot happen without real, effective interoperability between public administrations at all levels."
Industry body Openforum Europe welcomed the parts of the framework which deal with the use of open technical standards to allow governments' computer systems to work together. Its members include Google, Oracle and open source software company Red Hat.
"EIF will help public authorities escape from the sort of technology lock-in into one single vendor that until now has been the norm across Europe," said Openforum Europe chief executive, Graham Taylor.

Copyright © 2010, OUT-LAW.com
OUT-LAW.COM is part of international law firm Pinsent Masons.