Symantec adds file resource management
Weeding the landslide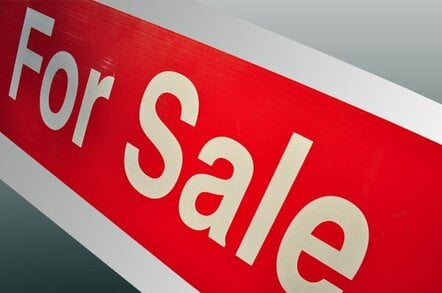 Symantec has developed a specific file resource management product to help users weed out inactive and orphan files from the onrushing flood of unstructured file data heading their way.
Dan Lamorena, a Symantec product marketing director, quotes Gartner claims that organisations face 800 per cent data growth over the next five years, with 80 per cent of that being unstructured (file) data. It's no use just blindly storing the data; instead it needs managing with older but still essential data moved from primary to cheaper nearline or archive storage, and invalid data, such as unauthorised MP3s and orphaned files and folders, deleted. Users should also be capable of being made accountable for their consumed storage resources to encourage them to be responsible and thrifty.
To do these things you have to monitor and manage the file and folder data in your storage estate and extract usage and activity statistics from it. This is what Symantec's Data Insight for Storage product does. The job has to be automated as there are too many files and folders for manual scanning to work.
Data Insight identifies orphan data, files and folders left behind by departed users. It reports on activity levels over time for files and folders, and extracts file storage consumption by users, departments and business units, providing base data for chargeback schemes.
For example, inactive data by users can be identified and compared. It enables older and less active data to be moved to cheaper tiers of storage, and unwanted data to be deleted with space being reclaimed. The product tracks file storage capacity trends, both overall and by data type, and Symantec says it can guide more intelligent disk drive capacity purchases.
There are both graphical and tabular views of the statistics available and data can be exported to Excel.
Lamorena said that, in the autumn, a future version of the product will be integrated with Enterprise Vault so that appropriate data can be archived. There will also be integration with Storage Foundation and auto-tiering will be built in. Data Insight will also be rolled up into Symantec's CommandCentral storage resource management (SRM) product. The company is rolling up all its SRM capabilities into a set of activities that can be carried out from a single screen as opposed to having several different products. This will happen some time in 2011.
DLP and Huawei-Symantec
Yesterday, with an eye to the Wikileaks' episode, Symantec announced a fresh release of its Data Loss Prevention (DLP) product, version 11, that uses Vector Learning techniques to identify sensitive data, in addition to the existing data description (keyword lists) and fingerprinting (unique file ID assignment) methods.
Symantec claims: "Vector Machine Learning can be trained using sample documents to recognise the defining characteristics and identify the subtle differences between sensitive and non-sensitive data. This will eliminate the need to create keyword-based policies or try to fingerprint new documents as they are created."
DLP 11 is intend to integrate with Data Insight "by identifying the locations where data is at the greatest risk and automatically notifying the associated data owners."
On a separate note, the jointly-owned Huawei-Symantec business said it had signed a North America distribution deal with SYNNEX whose resellers will now be able to sell Huawei-Symentec storage and network security products, like Oceanspace in the USA and Canada. It's hoping for an immediate boost to its business with this deal.
Symantec's Data Insight for Storage is available now with pricing starting from $676 per TB of data. ®