Asus Eee PC 1015PEM
The last ride of the netbook?
Review Will someone please do something interesting with the netbook. Even Asus, the company that created this category of computer, doesn't appear to be able to do anything with it, if it's latest Eee PC, the 1015PEM, is anything to go by.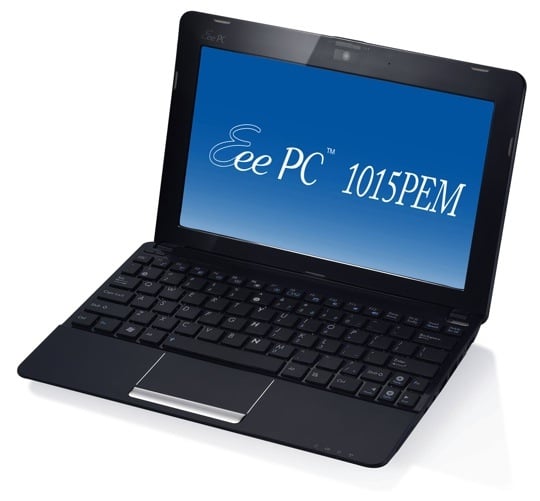 Asus' Eee PC 1015PEM: latest netbook tech on board
That's not to say the 1015PEM isn't a good machine, or that it doesn't come packed with the latest netbook tech. It is, and it does.
It's just it utterly fails to excite in the way that early netbooks did. These machines have found their niche and they're very happy inside it, thank you very much.
The 1015PEM is essentially an upgrade of previous Eee 10x5s. Its key features: a 1.5GHz dual-core Intel Atom N550 processor, a pair of USB 3.0 ports and Bluetooth 3.0.
Taking these enhancements in order, we find that the N550 is certainly faster than its higher-clocked predecessors, the N450 and N455, and delivers boosted benchmark scores accordingly. But the extra horsepower doesn't make the machine feel any faster when you're actually using it.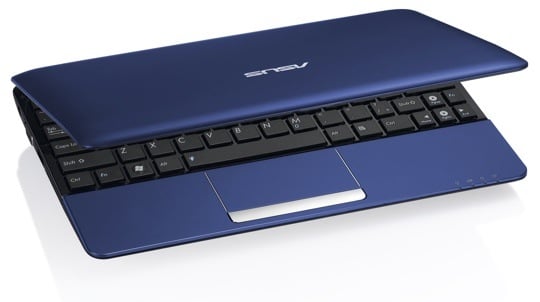 Like all Eee PCs of recent years, you can up the CPU's performance a little - or cut it back to conserve the battery's charge - thanks to what Asus calls its "Super Hybrid Engine" utility. Again, you can see the difference shifting up a gear from "High Performance" mode to "Super Performance" makes by looking at the PCMark 05 scores for each, but it's not going to make applications load any more quickly.