The year's best... PC games
Kick the console
For my last game, it was a toss up between Fallout New Vegas, Spider-man Shattered Dimensions and Mass Effect 2. They all had something unique and were fun to play being better versions of their predecessors. I had some issues with the original Fallout 3, finding the combat snoozeworthy, but Bethesda seemed to take this on board and for all its vaults... I mean faults... New Vegas ate a lot of my time.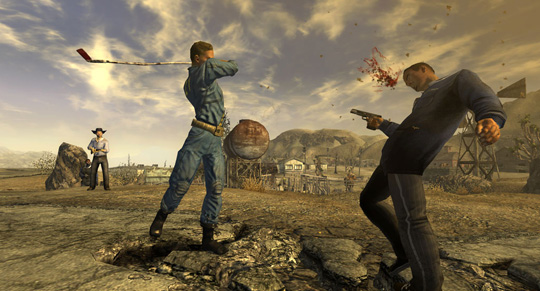 Thankyaverymuuch
Remember when the Forbidden Planet used to be in Denmark street? I do and being a comic fan I have a soft spot for Spider-man, and Shattered Dimensions had some wicked webslinging action. But it just wasn't as dark and satisfying as Batman Arkham Asylum.
So Mass Effect 2 wins the award. This galaxy hopping adventure scores high with epic challenging action to go along with the carpel tunnel strain-inducing deep space mining. Yeah, getting the upgrades to fight the baddies was a bit tiresome and drawn out, but the game was still FTW because of the gripping combat and realistic roleplay. I love you, Kasumi Goto.
There is plenty of media chatter these days surrounding consoles and their new motion control highjinks, but it's still great to have a gaming PC. Throw yourself around all you like looking like a seal trying to catch fish while I bask calmly in the glow of my GeForce GTX 480.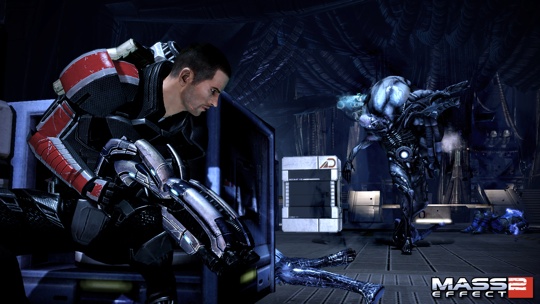 H R Geiger counter
2011 seems to be all about the sequel and I am looking forward to getting to grips with some PC only titles and notching up the nostlagia with The Witcher 2, Shogun 2: Total War and the mouthwateringly illusive Crysis 2.
So there we have it my top five PC games of 2010... so far. We all know there's one glaring omission which hopefully I will fill you in on soon.... looking forward to the grind. ®
Sponsored: Detecting cyber attacks as a small to medium business