WikiLeaks: Intel strong-armed Russian apparatchiks
Cryptographic end run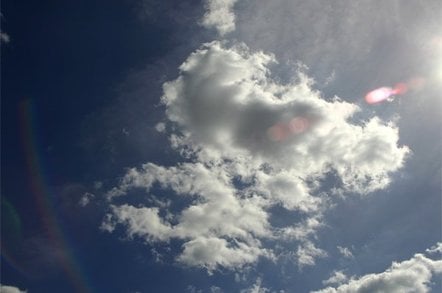 Updated A WikiLeaked cable reveals that Intel was able to arm-twist Russian apparatchiks into letting it import 1,000 development platforms that ran afoul of import restrictions imposed by the government of that worker's paradise struggling economy.
To bend the Russian bureaucrats to their will, Chipzilla used the magic word that unfailingly dissolves regulations here in the 21st century: jobs.
According to the classified US State Department cable, dated November 3, 2009, and brought to our attention by Thinq.co.uk, Intel held back-room talks with Russian regulators to seek a waiver of that country's stringent restrictions on the import of computing equipment with cryptographic protections.
Although the cable notes that in 2006 Russia had "agreed to streamline and simplify its procedures for the importation of items containing cryptographic information," that streamlining has yet to occur. "Nearly three years later, progress in meeting the terms of this agreement has been slow and its results minimal."
Intel, however, wanted to import 1,000 development platforms that used encryption to protect the company's intellectual property, but under the Russian regs, the only way they could do so would be to go through a rigorous, months-long investigation of those platforms by the Russian Federal Security Bureau — a process, the cable explains, that sparked "concerns about the violation of intellectual property through reverse engineering."
Intel, apparently, wasn't happy with that risk — or, for that matter, with a delay of six months while the Russians pored over their encryption secrets. In order to get a waiver, "Intel capitalized on the [Russian government's] desire to develop Russia as a knowledge-based economy," the cable reports.
A deputation of Intel "advocates" huddled with a group of Russian officials that included president Dmitry Medvedev, and told them that if Chipzilla couldn't import the development platforms, "Intel would have to lay off over 200 [Russian] engineers," and that "R&D work in Russia would have to move to India or China."
The Russians caved. Intel was allowed to import the 1,000 development platforms without scrutiny, but with a promise that they wouldn't be made commercially available, and that "Once Intel is finished with the platforms they must be submitted to a designated state-run industrial waste disposal company for their destruction.
What assurance may have been agreed upon to ensure that reverse engineering won't occur at that state-run demolition site wasn't explained. ®
Bootnote
The cable refers to one of Intel's advocates as being "CEO Craig Barrett," who held that post only from 1998 until 2005, when he was replaced by current CEO Paul Otellini. US Embassy personnel, apparently, haven't kept up with Silicon Valley musical chairs.
Update
An Intel spokesman has responded to this article with a statement regarding the WikiLeaked cable and its assertion that the company had threatened to move jobs out of Russia:
This was a routine matter that we undertook in our own behalf and on behalf of our customers and distributors. We were not seeking to change the rules but to merely improve the process by working with officials just as we do with governments around the world. That effort was successful.
We are not about to speculate about why the author of the cable thought we would move jobs or anything else contained in the cable. We are very happy with our operations and our employees in Russia.
And so the various and sundry ripples caused by WikiLeaks tossing its load of confidential cables into the international pond continue to spread.