Overclocking for servers
Appro feeds Wall Street greed for speed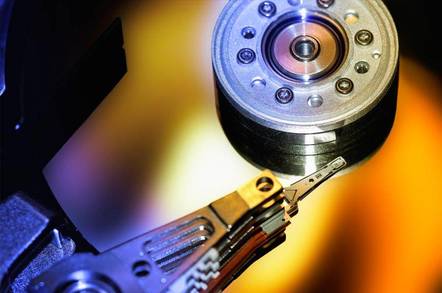 SC10 Bring up the topic of overclocking to the major system manufacturers and you hear a variety of responses ranging from 'we're plenty fast enough now – take a look at our _____ (insert benchmark here) that's enabled by our use of ___________(insert techno feature here)" to "it's just not safe, son, and our customers need to be protected from this kind of thing."
Even with their liquid cooled systems, the big vendors push back against any notion of using that greatly enhanced cooling capability to wring more performance out of the system. Gamers pioneered overclocking to max frag counts and to have something to lord over their peers. It's well established that Intel/AMD processors can often be driven significantly past their label speeds to deliver a performance boost of 30 per cent or more.
Gamers want extra speed to max their frag counts and gain bragging rights in geek forums, but high frequency traders can use the turbo boost to make bank. Their entire business model is based on exploiting pricing differences between exchanges and markets. Shaving milliseconds off the time it takes to make a transaction may be the difference between profit and loss.
Arbitrage opportunities are fleeting and only the fastest guns get the spoils, the rest get bupkis (nothing).
Appro is the first established HPC (high performance computing) vendor to respond to this need by using overclocking. The company's new HF1 system is a server grade, over-clocked, liquid-cooled system that cranks an Intel x5680 3.33 GHz processors up to 4.4GHz.
The HF1 is designed for a small-ish and highly specialized market – much to small to make it a profitable opportunity for the larger vendors, particularly since it requires a custom solution. This suits Appro just fine.
Making the server grade
The key value from the HF1 is captured in the term 'server grade'.
Appro has optimized each component for speed but is using data center- quality parts that are also tested for stability and durability. Stability is critical: some processors can take overclocking in their stride, while others get flakey fast.
Appro test parts to ensure that every processor headed for an HF1 system can handle the higher frequencies. The HF1 also includes a closed loop liquid cooling system to keep temps under control and increase durability. Closed loop is important because it means these systems don't need external plumbing and can be placed pretty much anywhere.
But even with temperatures kept down, overclocked parts are stressed parts and these systems carry a one year warranty, compared with the standard three years for typical boxes. This is no big deal for high frequency traders, who routinely replace systems at a furious clip to maintain a technical edge.
In the accompanying video, we talk with John Lee (Appro VP of Advanced Technical Systems Group) about high frequency trading and Appro's high frequency response. We also get a good look at the HF1 box, including the cooling hardware.
Sponsored: Detecting cyber attacks as a small to medium business