Regional accent read-outs coming to satnavs
Rind and rind the rindabite
Drivers may soon find their satnav voice change accent as they move between different parts of the country.
Sorry, that's, "droivers miy soon foind thar setnev vices chainge exent as thu moove bitween diff'rent paaarts o' the cunchree, a'raight?"
Mio Navman is considering addings software that will change the dialect of the voice its satnavs give directions. This would make for a unique motoring experience filled with a huge range of dialects, colloquialisms and accents in a bid to keep you entertained on long journeys.
Mio has identified key accents that would apply: Newcastle Geordie, London Cockney, Birmingham Brummie and Manchester Mancunian.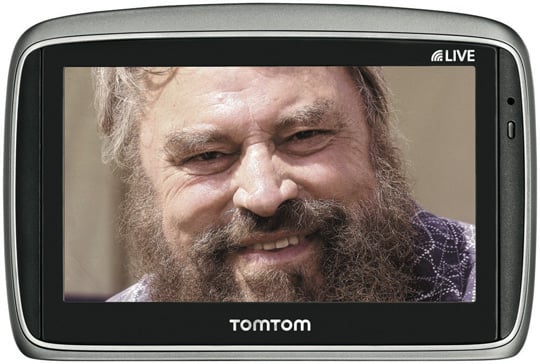 Gorrdon's aloive, boy eck
According to a recent survey conducted in behalf of satnav giant TomTom, the Geordie accent is the most popular in Britain followed by the Scottish burr. Welsh comes in third and takes the plaudits as most pleasing on the ear, while posh accents are on the rise and considered the most authoritative.
Perhaps Brits are finally getting tired of hearing dropped Ts and 'th' pronounced as 'f', but we suspect not. Your average school leaver undoubtedly thinks elocution is something that ends your stay on Death Row.
But back to the survey, and a quarter of those asked said they'd be unlikely to go on a date with someone they found attractive if they didn't like their accent. Brummie and Scouse were the most disliked, with the latter dubbed the most irritating. Dey do dough, don't dey?
The survey was released to mark a competition, where a triumphant member of public will join the growing number of voices available on TomTom satnavs.
Brian Blessed, who had his voice added to TomTom satnavs after a Facebook campaign, will judge the contest, which can be entered by recording a traffic story that contains the phrases TomTom, Traffic, Destination and Va Va Voom. You can also win a Renault Mégane Coupé Cabriolet. ®
Sponsored: Becoming a Pragmatic Security Leader