Onkyo TX-NR708
Hits the spot, for a price
Review Market leader Onkyo doesn't tend to go light on the features, and this midrange unit is no exception. The upgrade from the TX-NR707 now includes network capability (the cheapest Onkyo that does) as well as an amplifier that carries the THX Select 2 Plus certification, though you'll need some hefty speakers to take full advantage of this.
There's also Audyssey DSX and Pro Logic IIx for not only extra height but also width channels. It's a powerful brute claiming output of 170 watts per channel and it has no less than seven HDMI inputs, one of them front-mounted, plus a single ARC-enabled HDMI output (if you want a second you'll need to upgrade to the NR808).
There's a veritable feast of analogue and digital connections too – it even has S-video connections, which are more often than not being ignored these days. There's a USB port on the front from which you can play content stored on a flash drive as well as your iPod and there are pre-amp out sockets also mounted on the front.
There's an Ethernet port and it comes with DLNA networking capability allowing you to stream content from a PC running Windows 7. That Ethernet connection will also allow you to download future software updates, which helps with the future-proofery.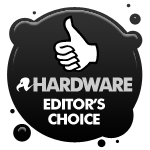 Verdict
The sound output of the NR708 offers sheer power and grunt that certainly impresses, yet it's tempered by the subtlety with which it handles the material its given. Bass, in particular, shows exemplary levels of detail, while never shying away from low-end oomph. Music too is treated with respect, with superb timing and taste. ®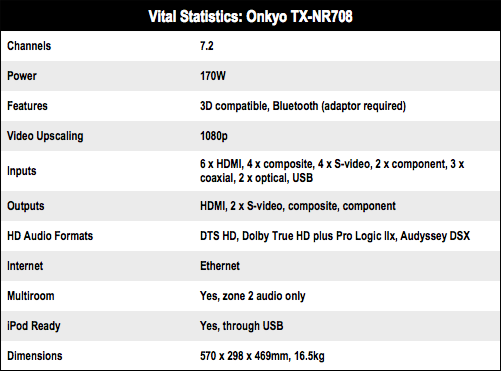 Next: Pioneer VSX-1020
Sponsored: Detecting cyber attacks as a small to medium business

Onkyo TX-NR708
An embarrassment of features and connections coupled with a stonking sound put it above the rest.