AV Receivers
Surround sound amps for your sitting room cinema
Group Test Soundbars, 2.1 systems, whatever – if you want proper surround sound for your home cinema set-up, you've still got to invest in a multichannel amp or receiver with connections for at least 5.1 channels. And with the advance of technology, it doesn't have to cost the earth to construct a system that will handle all the latest digital sound protocols and be future proofed for 3D content too.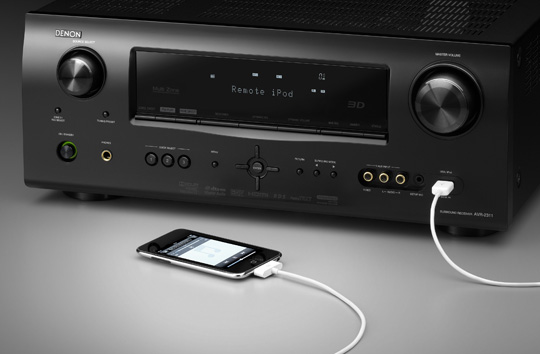 All the receivers we've tried here feature the latest HDMI 1.4 capability (not that we're allowed to call it that any more, since the ruling by HDMI Licensing this year, which has outlawed numeric references regarding the cables). This means they'll all be able to handle 3D content – the new term is High Speed HDMI cable – when it gains traction. A fuller explanation of the specification changes can be found here.
What we have on test are the following:
Considering speakers cost extra – and they can easily cost the same again and then some – it's not exactly difficult to spend eye-watering sums of money on surround audio gear. Hence, the test units were chosen based on an £800 price cap.
Which one will set the tone and win a Reg Hardware Recommended or Editor's Choice award? Run through our reviews and contemplate our conclusions at the end of this group test to find out. But before checking out each model individually, take a look at our Buyer's Guide, which will steer you through the choices and factors you'll need to consider when shopping for an AV receiver.
Next: AV Receiver Buyer's Guide
Sponsored: Detecting cyber attacks as a small to medium business