Nokia spits out network diagnostics
Everything you wanted to know about Wi-Fi...
Nokia's Beta Labs has created a Connectivity Analyzer for those whose Wi-Fi isn't performing as it should. The tool provides comprehensive analysis from a mobile phone.
You'll be needing a S60 mobile phone, of course, but anything from the 8GB N95 to the N8 should be able to run the free application that offers detailed analysis including Layer 2 and 3 testing, not to mention lots of pretty pictures showing how well the network is performing, or not: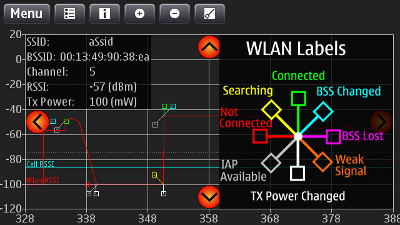 With the proliferation of wireless technologies, the mobile phone is ideally suited to analysis, even if it is something as simple as picking an empty Wi-Fi channel or monitoring signal strength while relocating (or rotating) an access point. WiFi Analyzer provides that kind of functionality for us on Android, but Nokia's Connectivity Analyzer goes a good deal deeper.
The application is still a beta release, and Nokia is looking for feedback, but a free tool that provides visibility on what's happening at 2.4GHz is a welcome addition to any toolkit. ®
Sponsored: Webcast: Build the next generation of your business in the public cloud