Nokia X3 Touch and Type
Candybar sweetener
Chewing it over
The UI has clearly had some thought put into it. Large context-dependent soft keys live at the bottom of each screen to let you access the associated menus and options. There's also a 'Go To' soft key that launches a 3 x 3 grid that you can populate with shortcut icons to any application or function.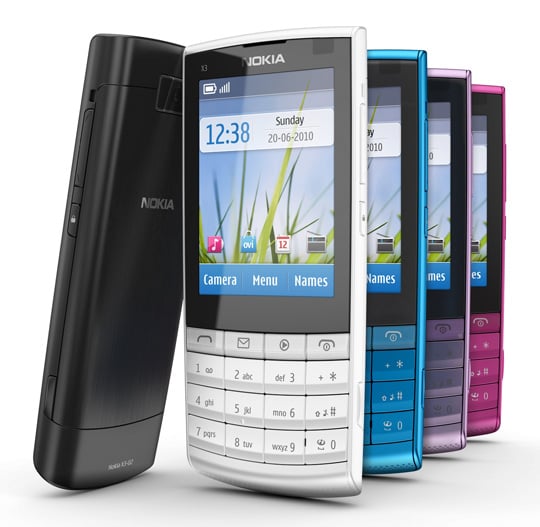 Choose your flavours
All the virtual buttons and icons are well sized for such a small screen and the tap-to-zoom feature works a treat with the bundled Opera Mini browser. Thankfully, Nokia has resisted the temptation to try to make the X3 a pseudo-smartphone, so there is no virtual keyboard.
As you might expect there is some doubling-up of command functions, for instance, to open up the symbols menu when writing messages, you can either tap the screen or use the +* key, whichever takes your fancy. Choices aside, having the touchscreen makes the X3 very easy and intuitive to use.
The X3 has a very impressive speaker built into the base of the handset and a crisp, colourful screen. Music fans will appreciate the dedicated music player key, the 3.5mm audio jack and the side-mounted volume controls, while those who just want to make a phone call will appreciate the excellent signal reception and call quality.