Toyota Auris hybrid e-car
Town and out in a Prius-powered hatchback
The second issue is the inherent conservatism of the car. Honda has been much bolder by making its second hybrid – the CR-Z, reviewed here – a sporty 3-door coupé, rather than simply a smaller, cheaper Insight.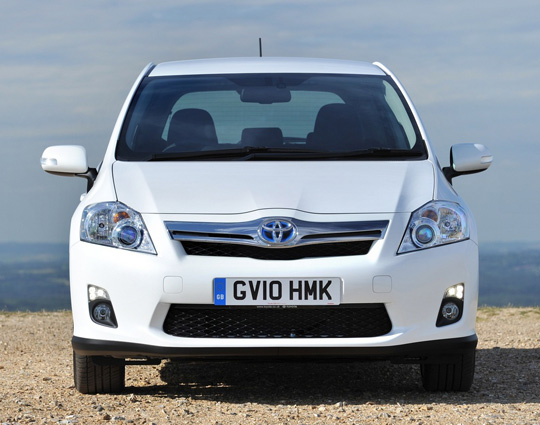 Considering a Prius isn't too much more, the pricing seems unrealistic
For us Brits, perhaps the most compelling reason to buy an Auris, rather than a Prius, has nothing to do with its technical prowess, but simply that it is assembled here in Blighty, at Toyota's Burnaston plant in Derbyshire.
Verdict
Taken on its own merits, the Auris Hybrid is a decent car but I can't shake the feeling that, as a concept, it is just too conservative and more importantly priced too closely to the Prius. If I was thinking about shelling out 20 odd grand for a Toyota hybrid, the choice would be easy and it would be the Prius. For the extra few quid, what you get is bigger, faster, more refined and more stylish. ®
More E-Car Reviews...

Honda
CR-Z
Honda
Insight
Toyota
Prius
Mitsubishi
iMiEV

Toyota Auris hybrid e-car
Hybrid mechanicals wrapped up in an anonymous five-door hatch body. It's the Prius for those who don't want to be seen driving one.
Price:
From £19,139 to £20,882 RRP