Heavenly server kit open sources moist turkey plug-in
Bacon, oranges, and GitHub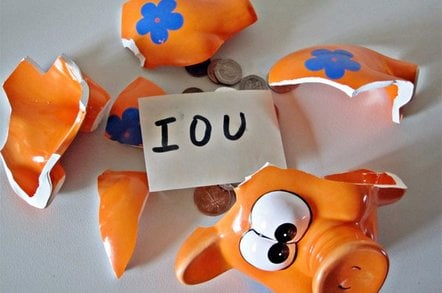 Sysadmin Thanksgiving Cloudkick has once again expanded the reach of its web-based infrastructure monitoring service. First, it moved beyond Amazon EC2-like compute clouds and into private data centers. And now, it's pushing into turkey smokers.
With a blog post earlier this week, the startup announced that its Cloudkick Hybrid service can now be used to monitor the cooking temperature of large birds that Americans like to eat on the last Thursday of November. The service does not include built-in tools for monitoring turkey hotness. But the company is offering a free custom plug-in.
Known as "turkey.py," it's been open sourced on GitHub.
Cloud chief executive Alex Polvi – who developed the plug-in – tells The Reg that during weekend tests in San Francisco, Cloudkick Hybrid successfully monitored the temperature of two ten-pound Whole Foods turkeys stuffed with bacon and oranges. The company's test bed included a Backwoods Chubby smoker, Go!Temp USB thermometer, an IBM ThinkPad laptop, and a free Cloudkick developer account. The ThinkPad was nicknamed Caps.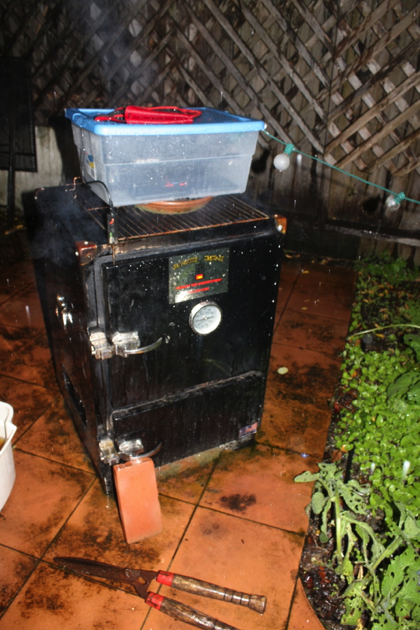 Turkey testbed
After connecting the ThinkPad and the smoker via the USB thermometer and accessing Cloudkick via the interwebs, the team arranged for the service to alert them via SMS when the cooking temperature exceeded 250 degrees Fahrenheit or dipped below 200. "It was very useful," Polvi tells The Reg. "We got a page multiple times from Cloudkick that said we had to go and stoke the coals."
Cloudkick was originally designed to oversee server instances on Amazon's Elastic Compute Cloud and similar on-demand computing services, and in March, the service was expanded to offer the same tools for use with physical machines in your very own data center. After installing a software agent on your physical servers, you can monitor and manage machines from the same interface used monitor "cloud" instances.
The service offers load, CPU, bandwidth, and memory monitoring and diagnostics tests, and there's a REST (representational state transfer) API, so you can build your own configuration and inventory tools.
And now you can monitor turkey smokers too. According to Polvi, the service scored well on the company's in-house turkey smoker benchmarks. "The turkey was delicious," he tells us. "It was very smoky and moist." ®
Sponsored: Quit your addiction to storage