Who could buy Compellent?
Cisco could, if it wanted to blow its EMC relationship to kingdom come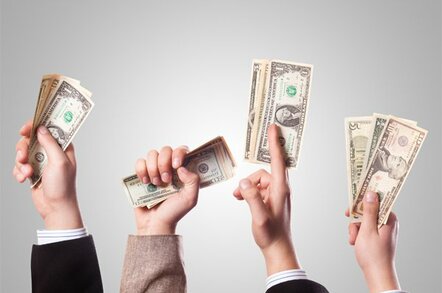 Opinion Who is likely to buy Compellent? There has been twittering about Cisco, on the basis that Cisco doesn't get enough out of VCE, its partnership with VMware and EMC, and needs to do something more.
My off-the-cuff reaction here is, sure, Cisco could buy Compellent, if it really, really wanted to blow its EMC relationship to kingdom come. Can you imagine Joe Tucci's reaction: "That Chambers is a two-timing ... we'll build our own damn servers and do a deal with Brocade."
So, if not Cisco, then who?
There is really only one other storage company who might step up to the task. It's not HP as that company now has 3PAR and is going to extend that product down-market as well as develop its existing EVA product line. It doesn't need Compellent.
It's not IBM. That company has just launched its shiny new Storwize V7000 with the SVC controller in there, and it has its existing DS storage line as well as the XIV. I'm sorry, but I can't see it adding Compellent to this trio and making a foursome.
It's not Oracle. The company has the Sun 7000 storage line with Pillar Data as a backstop. For Oracle to buy Compellent, it would have to tell the Sun organisation it bought that its storage strategy has been a waste of time. Cue mass departures of Sun storage people from Oracle. I can't see Oracle doing this, not unless it knows something about the 7000 that we don't.
I don't buy into the idea of HDS buying Compellent. It has its mid-range AMS storage line and there's been no sense of frustration coming out of HDS about that. It's also more likely to buy BlueArc, with whom it has a relationship than a replacement for the AMS line of products. Then of course, HDS is owned by Hitachi and it would be Hitachi doing the buying – that would take an age.
Who does that leave, with the financial resources needed and with a demonstrated willingness to buy storage technology companies? I'd put my money on Round Rock, on Dell. Think how it could replace margin dollars lost to EMC for resold CLARiiON and Celerra systems with an in-house Compellent operation. Think how it could operate Compellent remotely as it has EqualLogic. Think how Dell must admire Compellent's stripped down and lean supply chain and channel-only approach. There's a real good fit there, at least you could persuade yourself there is.
Dell wouldn't face a bidding war for Compellent, which would be good news, having been burnt by Qatalyst and HP over 3PAR.
We can't assume Compellent is in play though. This has just been an exercise in a hypothetical way. Now we'll move on. Who could buy NetApp? Er, Cisco... ®
Sponsored: Minds Mastering Machines - Call for papers now open