Samsung SF310 13.3in notebook
Fashion victim?
Hearing aid
As far as bundled software goes, there's a slew of Samsung Utilities, for backup and file sharing over DLNA, as well as a limited AV trial from Norton, Microsoft Office Starter and CyberLink DVD suite. There's also Elan Smart-Pad, a control panel that offers customisation of trackpad multi-finger gestures to get the most out of the trackpad, if at all possible.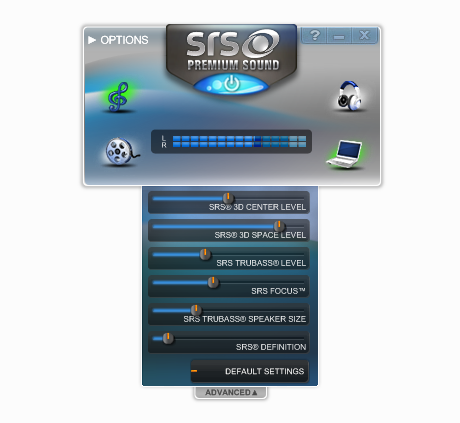 SRS audio treatments can work wonders, but can't perform miracles
Sonically, the SF310 boasts SRS Premium Sound. Now I rather like the tricks that SRS processing is capable of, but Samsung appears to expect miracles from the 2 x 1.5W speakers lurking inside this laptop. While I've no idea of the diaphragm dimensions, I'm thinking pennies here. SRS relies on psychoacoustics to trick the brain into imagining lower bass frequencies – that the speakers aren't actually capable of reproducing – using harmonics generated by TruBass, and various filtering techniques create the 3D surround elements, but if the speakers lack a half-decent frequency response, then there's a limit on what can be delivered.
Certainly you can tell that something's going on with the soundscape and there's plenty of volume there, but I spent a good while tweaking the SRS settings to get a beefy, well-defined sound and I failed. The speakers just don't cut it as far as weight is concerned, and as sound engineers are wont to say: you can't polish a turd.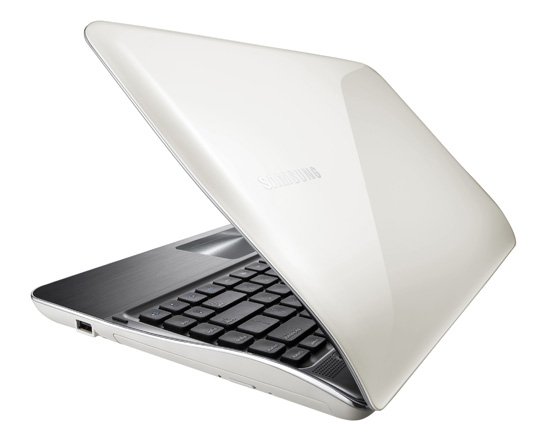 Deceptive bends: when most laptops are getting thinner, those curves actually fatten it up
Verdict
At just over 2kg the Samsung SF310 isn't too much of an imposition to lug around. It's certainly capable, with a good battery life and attractive too. Earlier, I likened the styling to a classic American car, but it transpires this is no Cadillac, it's more of an Edsel. Yes, that trackpad is a serious problem, so much so that instead of giving away an HD webcam with this laptop, Samsung should really have done a deal with Microsoft to offer a free mouse. ®
More Laptop Reviews

Toshiba
Portégé
R700
Apple
MacBook Air
13in
Samsung
430
Acer
Aspire
5940G

Samsung SF310 13.3in notebook
Stylish Core i5 notebook with a good battery life and a rather curious trackpad.