Panasonic Pure Line TX-L37D28 37in LCD TV
Looks a picture
Review Panasonic has been banging on about 3D TV for most of the last year, but has turned its attention to old good old-fashioned 2D telly once more with the Pure Line range. The company describes these models as 'designer TVs', which suggests they'll be rather expensive. In fact, it seems more like an attempt to inject a little bit of designer style into the lower end of Panasonic's product portfolio.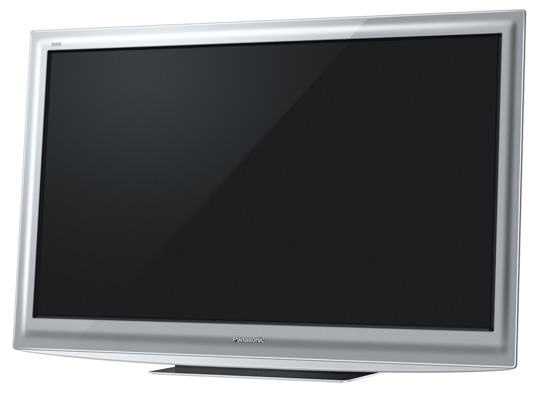 Panasonic's Pure Line TX-L37D28
Starting at around £350 for the smallest 19in model, the largest screen size available is 37in – the TX-L37D28, which is the set on test here. Panasonic doesn't like to discuss anything as vulgar as pricing, but we found typical online prices to be around £850-£950.
At first glance, the TX-L37D28 looks as sleek and shiny as some of Panasonic's more expensive models. However, a closer look at the silvery-grey casing – and a quick rap of the knuckles – reveals that it's actually constructed out of rather lightweight plastic, rather than the metal and glass that we had expected. The rather chunky remote also looks like a cheap plastic toy, although I did like the large buttons, which made it easy to quickly punch in commands.
To be fair, the TX-L37D28 does still look good when you're viewing it from a few feet away, and even if the build quality is somewhat underwhelming, Panasonic hasn't cut corners in terms of the features on offer. Tucked around the back of the unit you'll find tuners for both Freesat and Freeview HD, as well as four HDMI ports, two Scarts, composite and component video input, digital and analogue audio output, a CI slot, two USB ports, SD card reader and Ethernet port for Internet connectivity.

Interfacing options abound
Setting up is easy, as the TX-L37D28 automatically scans for both Freeview and Freesat channels when you turn it on for the first time, while the 'Input' button on the remote control allows you to quickly switch between the two.
Sponsored: Beyond the Data Frontier