Spectrum refarming: What's it got to do with you?
Dropping 1200MHz will change your life
One way or another UK network operators will deploy 3G technologies at 2G frequencies. But will running HSDPA at 900MHz change the way you talk?
Ofcom has issued its recommendations and soon UK networks will be able to deploy 3G technology at frequencies that already blanket most of the country. This practice is known as refarming in the trade.
The UK won't be leading the world in putting 3G at 900MHz. Some countries have been running 3G networks at 2G frequencies for a while - as opposed to the reserved-for-3G-spectrum at 2.1GHz - so you might already have a compatible handset in your pocket.
And given Ofcom's decision to deny operators the right to deploy 4G technology in the band, it looks like 3G will be the only technology knocking around at 900MHz for the foreseeable future.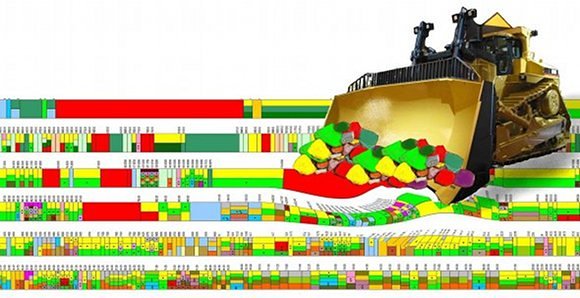 Telecoms already have suitable cell sites for 900MHz coverage, but all those sites will need a hardware upgrade.
When digital mobile phones were first deployed in the UK, Vodafone and BT (later to become O2) were allocated frequencies in the 900MHz band to run their networks. Later One-2-One (later T-Mobile) and Orange bought spectrum at 1800MHz to run competing networks (Vodafone also bought a bit of 1800MHz). When 3G came along, it was limited to operating at 2.1GHz, so all four incumbents, and newcomer 3, bought spectrum at 2.1GHz and started building 3G networks.
The higher the frequency the shorter the range, and the worse the penetration into buildings, so 3G is expensive to build, particularly if you want in-building coverage. Unfortunately the licences forbade the operators from deploying 3G at the lower frequencies, until now.
Around the world, operators have already started deploying UMTS900 (as the technology is known) and Ofcom is obliged to allow the same thing in the UK. It's taken a while, and even now 3 is very unhappy with the recommendations, but once the dust settles from the inevitable appeals we should see 3G technology becoming much more widely available.
3G and 2G technologies will happily co-exist, so they'll be no immediate switch off of 2G. GSM handsets already have a 900MHz antenna, but not all of them can receive a 3G signal over it.
Sponsored: Becoming a Pragmatic Security Leader