Microsoft Xbox 360 Kinect
Motion carried
Space, the final frontier
Sorry to labour the point so much, but it's a critical one that excludes so many from Kinect's party. And while it's not fair to downgrade an appraisal by a limitation which is - strictly speaking - outside of Kinect's technological remit, it is worth pointing out that Microsoft has done little to raise awareness of the issue.
Look at the TV ads, for example, and you'll see kids and grown-ups leaping around in unfeasibly - for Blightly - large living rooms, each with much-larger-than-minimum spaces between telly and furniture.
Caveat complete, for those who are invited to the party, Kinect is a surprising success. Paradigm shifts in technology rarely see hyperbole translated into end product, especially where Microsoft is concerned. But, despite some minor software niggles, and wider questions on motion-controlled gaming, Kinect proves not only a technological advancement over the Nintendo Wii and Sony's PlayStation 3 Move, but a new threshold in motion-controlled interactivity.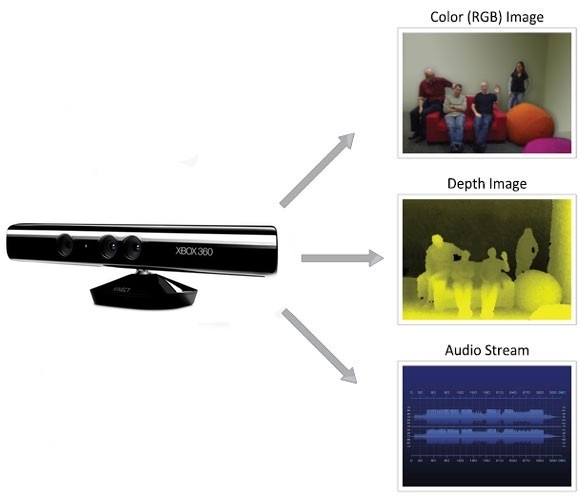 PrimeSense's tech detects players, their movements and their faces
First impressions do little to dispel long-held scepticism over Microsoft's bold claims. To look at, Kinect is the proverbial wolf in sheep's clothing, encased in the same cheap glossy plastic as is the new-design Xbox 360. But a few minutes into the surprisingly simple set up, Kinect begins to bare its teeth.