Microsoft Xbox 360 Kinect Launch Games
We rate the first six titles
Kinect Sports

Despite their ubiquity as launch titles, sports compendiums are something of a double-edged sword: enticing casual gamers with their accessibility while at the same time alienating hardcore gamers with their lack of depth.
But while Kinect Sports is ultimately as unsuccessful as Wii Sports and the PlayStation 3 Move's Sports Champions in proving otherwise, it does a least hint at some major advantages in the Kinect technology.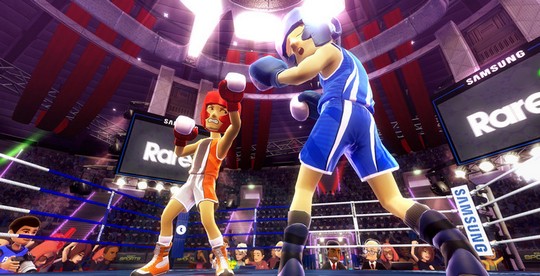 In the swing of things
By independently tracking limbs, Kinect Sports shows off the 3D skeletal and space mapping that differentiates Kinect from its rivals. For, example, unless you're going to tie a Move or Wiimote controller to your feet, you can forget about kicking a football. And without buttons, you can forget about differentiating between a serve, spike, set, smash or block in volleyball. But Kinect Sports allows your body to do what it does naturally: to control these actions effortlessly.
OK, so the truth is that both the football and volleyball minigames suggest we're a few years off controlling something as complex as Fifa or Pro Evo with this technology, but their approximations impress all the same.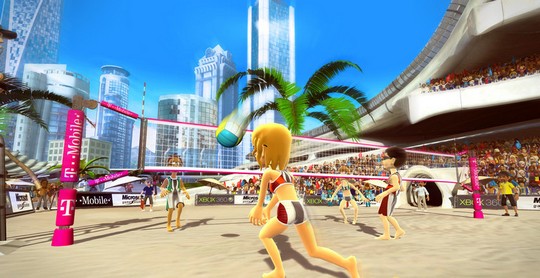 Son of a beach
Equally impressive is Kinect Sports' overall presentation. Developed by Rare, the game uses Xbox Avatars and avatar-inspired cartoon-esque visuals to immerse players in its colourful experience. With six events in total - bowling, football, volleyball, boxing, table tennis, and track and field - and with the track and field competition itself comprising five mini-events - 100m sprint, hurdles, long jump, javelin and discus - there's plenty to keep a party entertained for an evening.
As proof of technology, Kinect Sports delivers the immediate wow factor, showing off exactly what Kinect can do. But despite increased difficulty levels and a range of minigames, its underlying lack of depth ultimately undermines longevity.

Reg Rating 65%
Price
£40
More Info
Microsoft's Official Kinect Sports website
 More Kinect on Reg Hardware