The forgotten, fat generation of Mac Portables
Long before the Air, there was Lord Lard Ass
Display's the thing
In today's days of millions of colors, enormous resolutions, and high dots-per-inch ratings, it's hard to remember when a 9.8-inch active-matrix LCD display was a big deal. But it was.
An active-matrix display was a noticeable (and expensive) step-up from the lower-quality passive-matrix displays common at the time. Passive-matrix display were muddy, cursors "ghosted" as you moved them across your display, and viewing angles were, well, crap.
The Portable's 640-by-400-pixel black-and-white (not grayscale) active-matrix display was a vast improvement — the biggest knock on it was that it wasn't backlit in the original model. A later upgrade added backlighting, but at the expense of sucking battery power.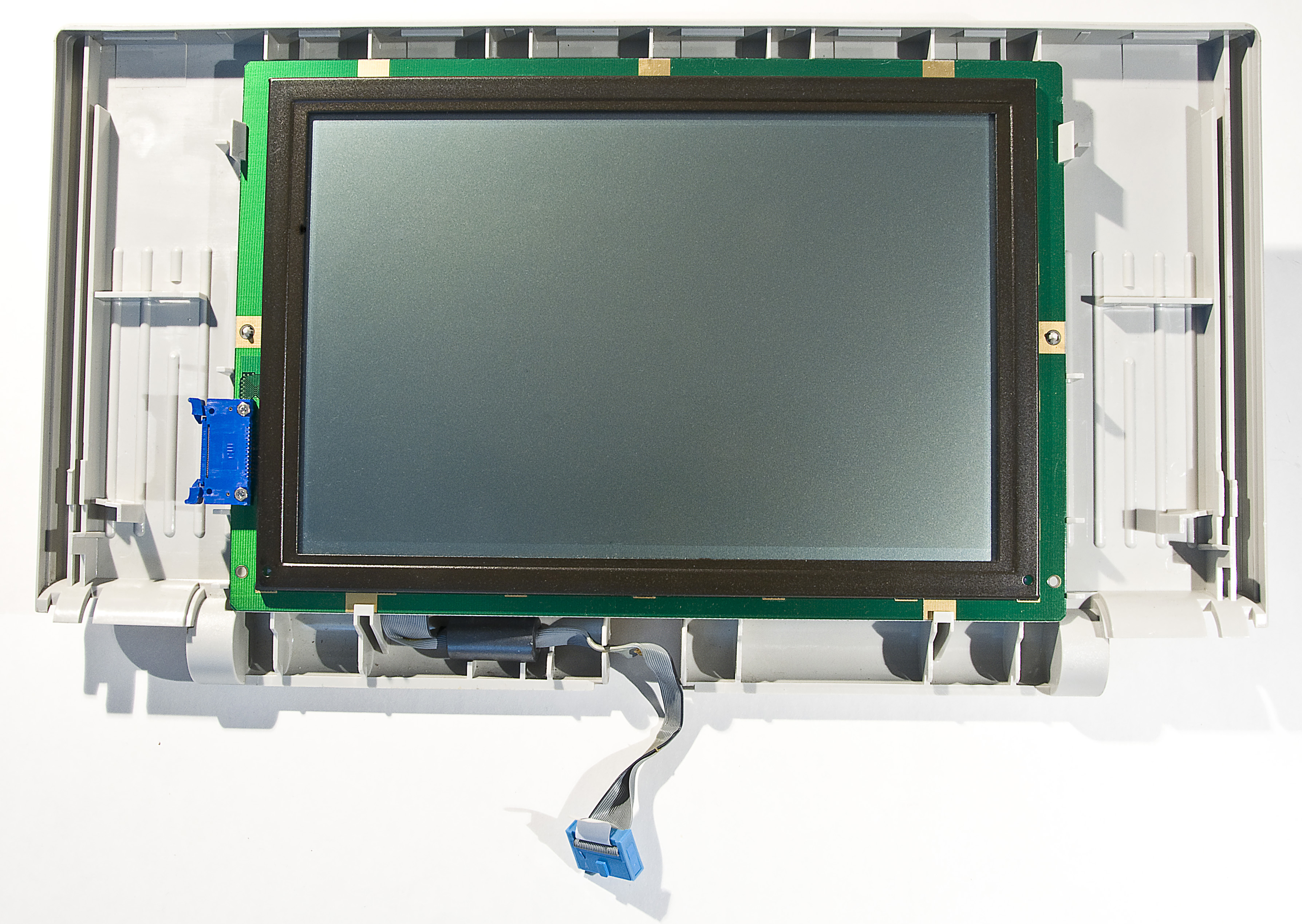 As with all of the Portable's parts, getting at the LCD display is a snap (click to enlarge)
If that 640-by-400 pixelage sounds puny by today's standards, remember that Apple's all-in-ones of the day were limited to resolutions of 512-by-342. The Portable's 256,000 pixels were a 46.2 per cent improvement over the all-in-ones' 175,104 little black dots.
And speaking of those dots, each was .28mm in size, with a dot pitch of .33mm, resulting in a 75dpi display — a far cry from the 326 pixels-per-inch of the iPhone 4 and fourth-generation iPod touch.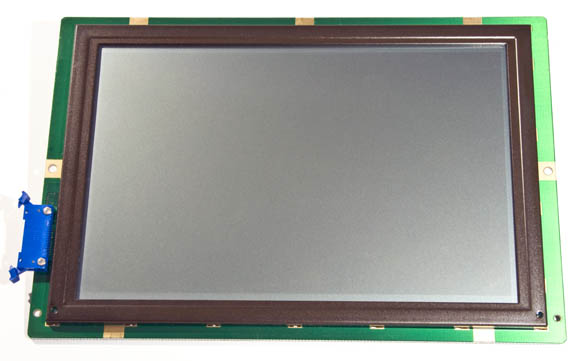 If this had been a passive-matrix display, the Portable would have been cheaper — and crappier (click to enlarge)
We wish we could have fired up our Macintosh Portable to show you how crisp the display actually was, but ours has long since given up the ghost. Had we been able to, we could have shown you the glories of Apple's System 6.0.4, which — unlike previous Macs — shipped preinstalled on the Portable's hard drive, if you ordered that option.
By the time Apple upgraded the Portable to a backlit display, it shipped with System 6.0.7. HyperCard was also preinstalled on the hard drive, partially to support some of the Portable's bundled on-disk documentation. Operating-system support topped out at System 7.5.5.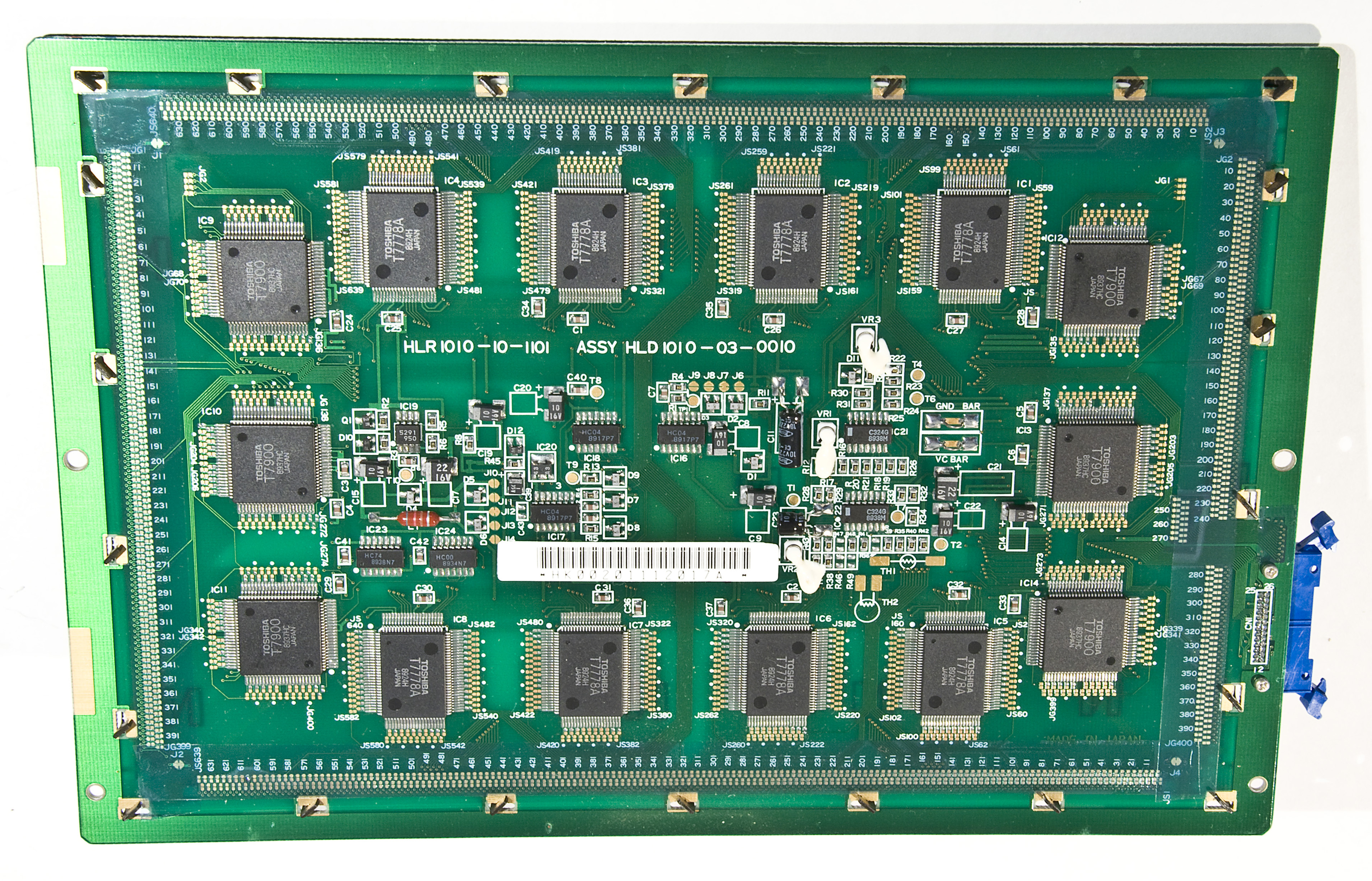 The backside of the display shows a relaxed attitute towards chip density (click to enlarge)
On the reverse side of the Portable's display, eight Toshiba T7778A LCD-driver chips share the board with six T7900s. The T7778A handle the display's columns; the T7900s handle the rows.