NetApp slips into some fresh arrays
Mid-range and high-end replaced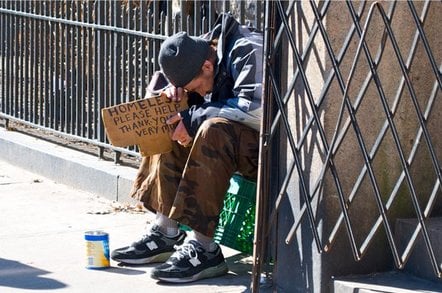 NetApp has replaced its FAS6000 and FAS3100 storage arrays with FAS6200 and FAS3200 arrays featuring faster controllers, more I/O ports, and higher capacities.
The FAS6200 line has three members: 6280, 6240 and 6210. The 6210 has 16 X86 processing cores, possibly 2-socket, 8-core Opteron 6100s. It can have up to 1,200 drives, meaning 2.4PB if 2T SATA drives are used, and 3TB of Flash Cache; that's NAND used as a controller read cache.
The FAS6240 is – surprise, surprise – bigger, with 1,440 drives, a 2.9PB maximum capacity and 6TB of flash cache, although it still has the same number of cores; 16. The biggie of this bunch is the 6280 with the same number of drives, the same capacity as the 6240 but 8TB of Flash Cache. It has 24 X86 processing cores, possibly dual 12-core 6100s, and 192GB of memory.
The replaced FAS6080 had 16 cores, using dual-core Opterons, and 1,176 1TB SATA drives to give its 1.2TB capacity maximum; that has been more than doubled. NetApp also says the 6280 has more than double the performance of the 6080.
Accessing servers can connect to the FAS6200s using gigabit Ethernet, 10GbE, 8Gbit Fibre Channel and 6Gbit SAS. The controllers come with eight or 16 onboard 8Gbit/s Fibre Channel ports, eight 10GbitE ports, and either no 6Gbit/s SAS ports or eight of them. Customers can increase port counts if they wish. There is a unified connect feature and a single Ethernet port can carry FCoE, iSCSI, NFS and CIFS protocols.
The 6280 does not scale as high in capacity terms as EMC's VMAX, which can have up to 2,400 drives. It scales beyond HDS's VSP though, with its 1,280 3.5-inch SATA drives, although the VSP can have 2,048 2.5-inch drives (1.2PB). It also outscales IBM's high-end DS8700, which can have up to 1,024 drives and a 2.048PB capacity with 2TB drives.
Since HP OEMs Hitachi arrays, we can say NetApp's FAS6200 outscales the high end arrays from three out of its top four competitors. EMC, HDS and IBM each use multiple controller designs with special high bandwidth interconnects to the storage enclosures and, often, ASIC-boosted hardware. NetApp has eschewed doing this, sticking with its tried and tested dual controller design. The controller performance is beefed up with the Flash Cache, huge amounts of the stuff, to shrink data read access latency.
NetApp's EMEA boss Andreas Konig said: "We can compete with 98 to 99 per cent of the systems out there. There's only certain circumstances where we would say we wouldn't play. The largest SAP instance in the world runs on NetApp, the Shell SAP infrastructure. It's huge, it is performant and it just works. We moved it away from FC-attach (HItachi USP) storage to 10GigE and it is more performant and a fraction of the cost to run it."
High-availability features for the 6200s include an Alternate Control Path (ACP), persistent NVRAM write logs, and a service processor. NetApp says these are frame array-type features in a nod to its high-end EMC, HDS and IBM competition.
FAS3200
There are three 3200 products – things do come in threes with NetApp – and these replace the existing FAS3100s with more capacity and more controller performance.
The 3210 has four cores and up to 240 drives, giving it a 480TB capacity with 2TB SATA drives. It can have 512GB of Flash Cache. The 3240 gets eight cores, up to 1TB of Flash Cache and up to 600 drives – giving it 1.2PB maximum capacity. The 3270 has the same number of cores, 2TB of Flash Cache and 960 drives for a 1.9PB maximum capacity.
The previous high-end 3170 had a maximum of 1.68PB from 840 drives and eight processing cores. NetApp has increased the speeds and feeds of the FAS6200, compared to the FAS6000 far more than those of the 3200s compared to the 3100 arrays.
The onboard I/O capability is common across the three 3200 models: four 6Gbit/s SAS ports; four 1GbitE ports; and four 4Gbit/s Fibre Channel ports.
The FAS2000 products are unchanged, having been refreshed in September with the introduction of the FAS2040.
Each FAS3200 and 6200 product is available as V-series product, V6240 for example, meaning a controller with no drive shelves intended to virtualise third-party arrays and present them as NetApp storage.
The FAS3200 and 6200 arrays are orderable now. Pricing information was not revealed, NetApp saying it "doesn't break down system pricing because it so heavily depends on case-by-case scenarios that significantly differ due to so many variables, such the customer's individual environment and business needs, partner involvement, potential discounts, etc. We recommend customers connect with their local NetApp sales representatives or one of our many authorised resellers." ®