Hadron Collider switches to heavy ions, tinfoilers wet pants again
Also: Reg hack in large-red-button LHC control room incident
*Reg hack unable to resist pressing large red button during control-room tour - pics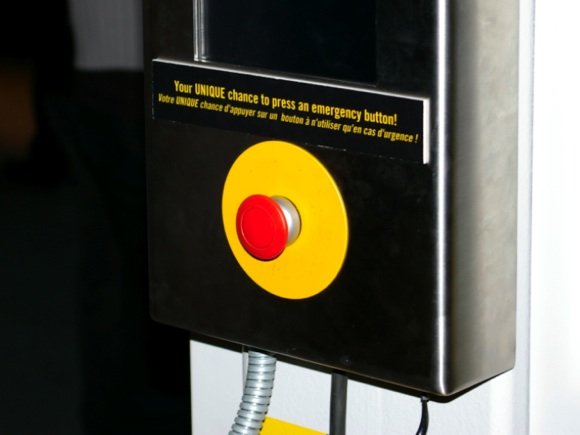 Naturally the temptation to press it was impossible to resist.
*Your correspondent, in fact (cough) - during a press trip to CERN last month. Having pressed the frankly irresistible button there was an initially alarming moment when a rotating red emergency light fired up, seeming to presage a brief and violent future of being trampled by stampeding boffins and hacks, earthquakes as the planet began to implode, possible unpleasantness featuring time-dislocated dinosaurs or parallel-universe Nazis etc, all abruptly ended by oblivion at the hands of the burgeoning monopole-custard boundary, black hole or collaptic devil particle soup event horizon etc.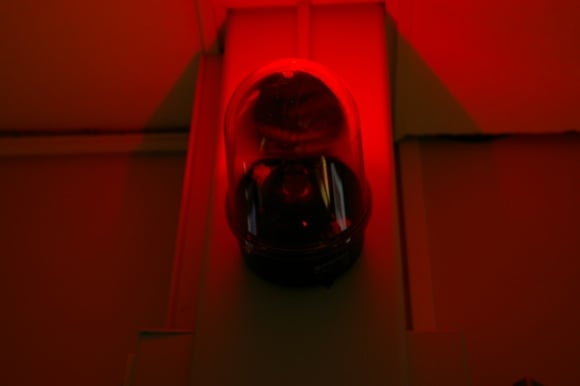 Uh oh
However in a case of life imitating art, the relevant console then effectively lit up a tiny sign saying "please do not press this button again" in Douglas Adams style and the alarm light went out.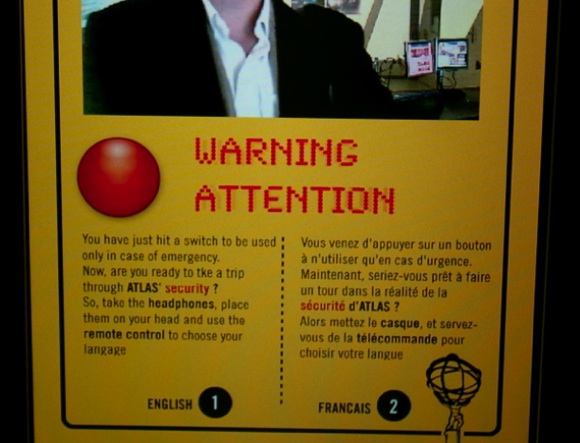 Please do not press this button again.
It turned out that the button is a fake placed in the ATLAS lobby for the amusement of children, journalists and other attention-span-disadvantaged passers by.
Pesky boffins.