Extreme Networks boosts stackable GigE switches
Stack 'em up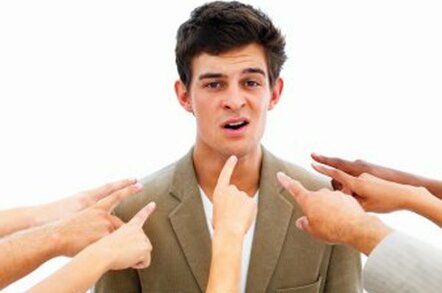 There's another stackable switch vendor that wants you to consider its new top-of-rack products as you do your network buildout this year and next. Extreme Networks has rolled out its Summit X460, a midrange switch that can be stacked in racks, used as a edge switch with Power over Ethernet (PoE) to drive VoIP phones and other devices, or as an aggregation switch in multi-tier networks.
The Summit X460 is a 1U rack-mounted Layer 2/3 switch that comes with 28, 48, or 52 Gigabit Ethernet ports with either twisted pair or SFP ports. There's an optional two-port card to provide 10 Gigabit Ethernet uplinks out of the switch, and there are also SummitStack stacking modules that can be used to lash multiple chassis together to create a campus-wide switch stack that is managed as a single network domains.
Stacking is one of the things that Extreme Networks focuses on in its switch designs. Passive copper cables can allow you to stack switches that are between 3 and 5 meters apart, and active fiber cables can increase that to 7 to 10 meters, according to Darius Goodall, senior product marketing manager for Extreme Networks. Switch to an QSFP+ cabling and the 80 Gb/sec SummitStack-V80 two-port module, which debuts on the Summit X460 switch, and you can extend that up to 100 meters.
The SummitStack two-port 40 Gb/sec module that is already available on the X650 fixed and BlackDiamond modular switches from Extreme Networks will eventually be offered on the new X460 as well as the existing X250e, X450e, X450a, X480 fixed port switches. The SummitStack-V80 module will eventually be added to the X480 and X650 switches. With a new two-port SummitStack-V module, which uses 10 Gigabit Ethernet ports to stack the switches, the devices can be as much as 80 kilometers apart and still be managed as one domain.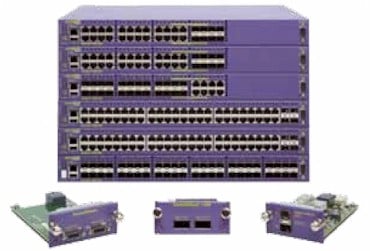 Extreme Networks Summit X460 stackable switches
While 10 Gigabit Ethernet will start taking off on servers next year when it goes native on motherboards, Gigabit Ethernet will be the norm for many years, which means products like the Summit X460 will still be in demand.
One of the selling points for the X460 as well as the similar Catalyst switches from Cisco Systems (the 3750-X and 3560-X in particular) and the EX switches from Juniper Networks (the EX4200 and the EX3200) is that these are all versatile enough to start out doing one job on the network (perhaps at the top of the rack) and then can be migrated to other parts of the network (perhaps closer to the edge supporting VoIP phones in the office) many years into the future.
"Customers want a device to sit on the network for five to seven years, which is an eternity in the computer business," explains Goodall with a laugh. "The definitely want to repurpose a device as time goes on."
They also want to only pay a slight premium for stacking, and Extreme Networks is trying to shoot the gap between what Cisco and Juniper charge for their respective non-stacking and stackable switches. Juniper charges $3,000 for its EX3200, which doesn't stack, and $6,000 for the EX4200, which does, while Cisco wants $3,400 for the non-stacking 3560-X and $5,200 for the stackable 3750-X. When the Summit X460 starts shipping sometime in the fourth quarter, Extreme Networks will charge $4,495 for its base Summit X460 machine with 28 ports. The 48 and 52 port versions will cost $6,995.
The Summit X460 switch supports PoE Plus to drive peripheral devices directly off the switch power supplies. With one power supply, a single switch can drive about a dozen PoE devices from the Ethernet ports, and you have to put two power supplies in the box to drive 25 ports at 30 watts. (You could use skinnier devices and drive 50 ports at the plain-old PoE spec at 15 watts per port.) Goodall says that to be able to drive all of the ports in the switch at 30 watts for PoE purposes would have required a larger power supply and therefore would have made the X460 a 2U rack unit. Extreme Networks says that this is adequate PoE power for most customer scenarios.