Password protection
Alas, if you install a third-party browser such as Opera, the system will continue to open URLs with the built-in Nokia browser. E-mail now uses Nokia's server-side Intellisync software, but for obvious reasons of security (Nokia knows your passwords) I didn't test this extensively.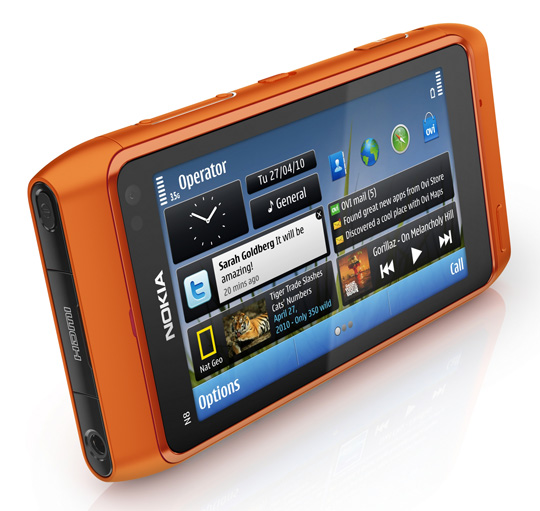 Certainly responsive, but really should be more intuitive in certain areas
Verdict
The N8 is the proverbial curate's egg. It offers very capable hardware with real benefits, particularly for imaging, and wraps it in a rough UI. Indeed, it retains much of the cruftiness of the Symbian S60 5th Edition interface, which feels clumsy and, in today's market, unnecessarily complicated. Yet the market has moved on in terms of user experience and applications choice. So whether this phone is for you depends on how much you value its features, against how much you can put up with the UI. ®
More Smartphone Reviews...

Samsung
Omnia 7
BlackBerry
Torch 9800
Apple
iPhone 4
HTC
Desire
Sponsored: Practical tips for Office 365 tenant-to-tenant migration

Nokia N8 smartphone
Finnish flagship offers a 12Mp camera, USB storage connectivity and HDMI output to deliver HD video and surround audio to home cinema set-ups.