Photo Finnish
If you have Vista or Windows 7, or throw something like Twonky onto Mac or a Linux box, you have a DLNA network, and since your phone is almost always to hand, you have an extra pair of speakers. DLNA first appeared on Nokia handsets four years ago and when even Nokia's E-series business phones include this, you wonder what's going on out there, to quote Fred Trueman.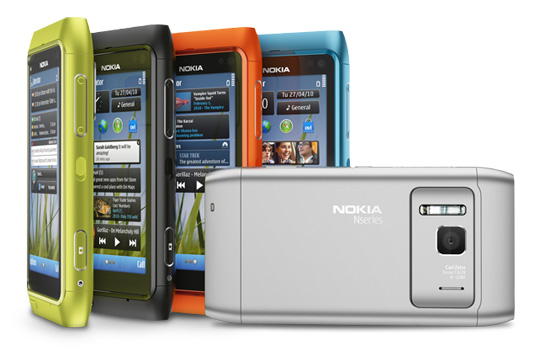 The 12Mp camera also packs a xenon flash
Photography is the centrepiece of the N8, and lots of work has gone into this. The camera features a custom five-part fixed aperture f2.8 Zeiss lens. Its 5.9mm focal length is equivalent to a 28mm wide-angle lens on a 35mm camera. There's digital zoom, which is capped at 2x for photographs and 3x for video. At 1/1.83in the sensor is, apparently, the largest to be installed in a mobile phone and is capable of 12Mp images. More significantly, the N8 really endeavours to minimise image processing where possible. So in good light, edge enhancement and noise reduction are set to a minimum.
The xenon flash, a rarity even on smartphones, produces excellent illumination although video recording can't use it, of course. The N8 offers 720p HD video recording at 25fps. It can capture smaller sizes up to 30fps, or lower for low light movies. The digital zoom is anything but smooth, however, sound quality is particularly impressive. The handset can capture stereo audio using its two microphones, front and back. Audio is encoded into 128kbits/s AAC format.
Sample HD Video
Can't see the video? Download Flash Player from Adobe.com
Overall, the camera can deliver spectacular results. In tests, using its simple control functions for tasks such as closeups works out better than relying on the automatic settings. The onscreen "shutter release" button rather often worked out better than the physical button, which seemed more prone to introducing camera shake. A nice touch is that the N8 saves your favourite configurations.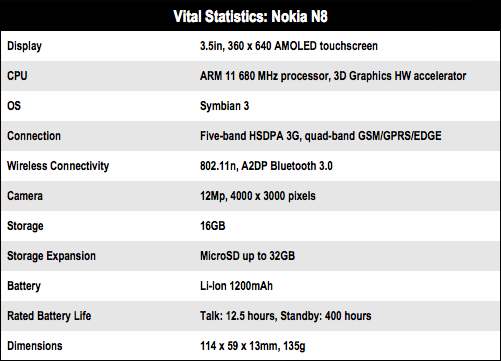 Sponsored: Ransomware has gone nuclear