PARIS in 89,000 ft climax
Amazing vid captures Vulture 1 release
Our later recovery of the Vulture 1, just about here (.kmz), proved that the release mechanism certainly worked as planned.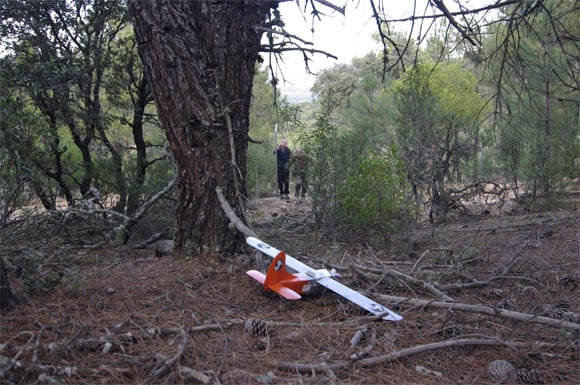 The big question, though, is at just what height our intrepid Playmonaut began his epic descent to terra firma.
The main payload transmitter enabled us to plot the entire track of the balloon in real time. The data text file is here, which you can view in Google Earth as a .kml file: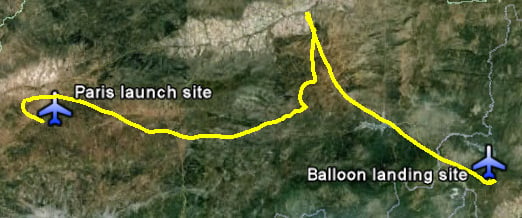 We had to wait, though, to slurp the Vulture 1 data from the onboard GPS/APRS unit to see if there was evidence of the separation.
The results were a tad disappointing, showing the aircraft's descent from 6,302ft to the ground, in an entertaining track reminiscent of the Flying Spaghetti Monster. The text file is right here.
We suspect that the GPS initially failed to lock, since the Vulture 1 was sitting under the main payload box. Whether the data we did get is accurate is open to debate. It shows a pretty wild ride, but the plane landed almost intact, apart from some damage to the port wing: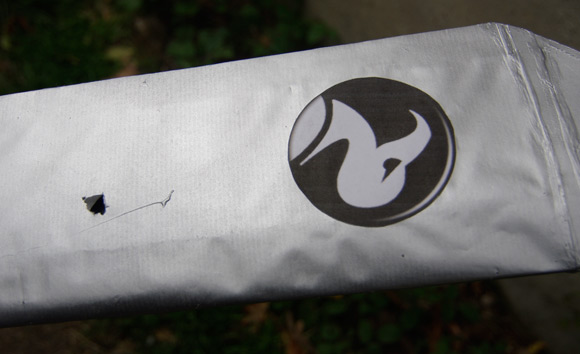 Sponsored: Detecting cyber attacks as a small to medium business