One wealthy James Bond enthusiast drove away with the spy's most famous car yesterday, after it was auctioned for £2.6 million.
Driven by Sean Connery in Goldfinger and Thunderball, the Aston Martin DB5 was expected to fetch in excess of £3m.
A spokesman from the auction said, "It's still a lot of money and I don't think anyone's disappointed".
Certainly not buyer Harry Yeaggy, an American collector, who says he'll give it a quick ride around London before taking it back to his car museum in Ohio.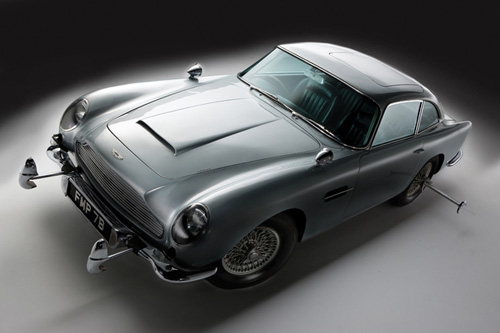 Rotating number plates, smokescreen capabilities, bulletproof shielding and an ejector seat - what more do you need to avoid the Congestion Charge?
American broadcasting boss Jerry Lee had owned the car since 1969, when he paid just $12,000 for it. He plans to donate the proceeds to his charity, the Jerry Lee Foundation.
The RM Auctions together with Sotheby's organised the sale which took place at Battersea Evolution in London. ®
Sponsored: Webcast: Ransomware has gone nuclear