PARIS launch tomorrow come hell or high water
Both likely, knowing our luck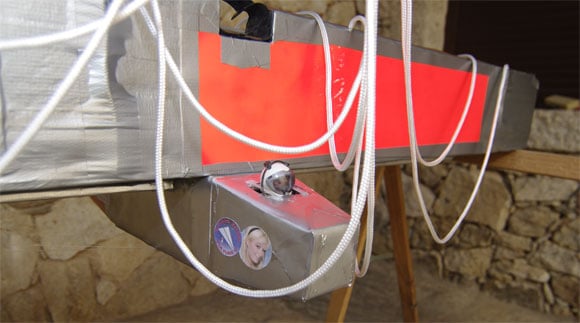 As we previously reported, provincial paper El Diario de Avila is rather taken with the aircraft, which it has dubbed Buitre 1. Our first aborted launch prompted this follow-up piece: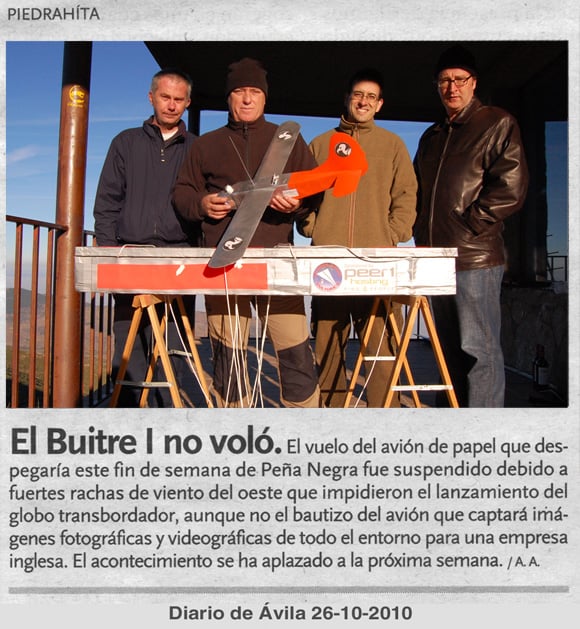 This frozen quartet is, from left to right, radio man Steve Daniels, myself lovingly caressing the Vulture 1, telescope chap Alejandro Díaz, and John Oates.
Sadly, Alejandro can't make the launch tomorrow, since he has to work. I'd like to take the opportunity to thank him for all his enthusiasm and support, and to extend the same heartfelt ta very much to my pal José María Pita, who took the above pic.
Whatever happens, we couldn't have got this far without the tremendous support offered by the locals. ®
Additional PARIS resources
Our dedicated PARIS section, with all previous updates, is right here.
New to PARIS? We have a basic mission summary here (pdf).
Our Flickr page, for your viewing pleasure.
Check out our lovely YouTube channel.