NetApp and Fujitsu set up one-stop-shop after dedupe deal
Partners say they're a 'one-stop shop' - but only in EMEA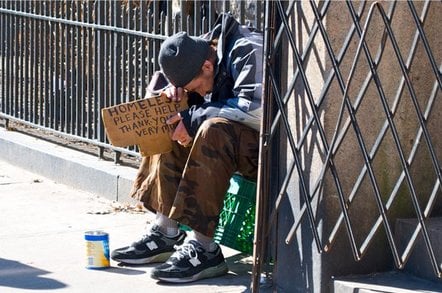 Fujitsu and NetApp have extended a reseller partnership, marking the effective end of the Japanese firm's EMC storage hardware relationship.
NetApp will now resell Fujitsu's CS800 S2 Data Protection Appliance, but only in 22 EMEA countries, while Fujitsu will spread its NetApp resales to more countries around the globe.
Fujitsu says maintenance and support services as well as managed services across the NetApp/Fujitsu portfolio will continue to be supplied by Fujitsu, which is, it says, the third-largest global IT services company. Apparently the relationship between Fujitsu and EMC for storage hardware has effectively finished, with Fujitsu saying it and NetApp provide a "one-stop shop" for integrated storage systems.
The ETERNUS CS800 S2, to use its full name, is a turnkey deduplication box with deduplicated data replicable to remote CS800s. We understand it uses Quantum's DXi deduplication technology, which has just had a good boost in speed. The CS is a development of the old Fujitsu Siemens Computers CentricStor VTL (virtual tape library).
NetApp recently tried to buy Data Domain, the world's leading data deduplication product suppler, but EMC grabbed it first. After that, NetApp abandoned further development of its NearStore VTL product.
It is curious that NetApp is only reselling the C800 S2 in Europe and not taking it worldwide, but perhaps it wants to proceed cautiously. Rick Scurfield, NetApp's VP and general manager of Global System Partners, said. "The partnership between NetApp and Fujitsu [is] ... designed to ... help customers accelerate the move to a more integrated and flexible shared IT infrastructure."
That doesn't tell us much, other than that NetApp's new mantra is a flexible shared IT infrastructure.
To date, Fujitsu has sold over 15,000 NetApp storage systems. Fujitsu's ETERNUS SF Storage Cruiser and ServerView Resource Orchestrator now both support NetApp storage. ®