QLogic CFO Biddiscombe moves up to CEO
Should prepare neck towel for chairman's breath, though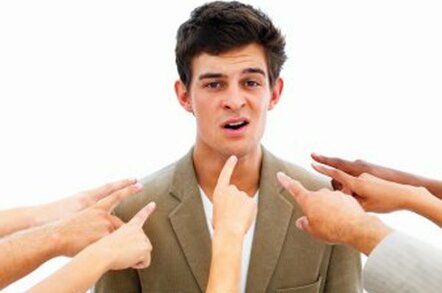 Storage adaptor firm QLogic will have a new CEO from 15 November onwards. Simon Biddiscombe, the current chief financial officer, has been appointed by QLGC's board of directors.
Long-term QLogic boss H K Desai is moving upstairs to become executive chairman. He has been CEO for 15 years and is in his mid-sixties. We speculated about the CEO succession at QLogic in April last year and now it has become clear in a planned transition.
Biddiscombe joined QLogic in April 2008 and a new CFO is being sought. Desai anticipates a three-year run as exec chairman, and will be responsible for technology and product roadmaps, as well as relationships with strategic customers. He's not ready to hang up his spurs just yet, saying: "I look forward to supporting Simon for at least the next three years in my role as executive chairman."
Wonderful. How nice it is for a CEO to know that the previous incumbent is going to be looking over his shoulder for at least the next three years and will be directing where the product technology is going. That sounds like a CEO role with a small "c". ®