Intel broaches fresh barrel-o-Linux
Because you can't use Android in a jet fighter - yet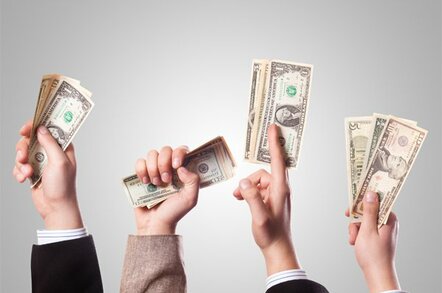 Intel is not just a chip maker, but also a peddler of Linux and VxWorks operating systems for embedded devices thanks to its $884m acquisition last year of Wind River. This week, the semiconductor giant's Wind River subsidiary rolled out Wind River Linux, which has a Linux kernel that is so fresh that the heat from Linus Torvald's fingertips can still be felt on its bits.
Well, almost. Wind River Linux 4 is based on the Linux 2.6.34+ kernel, which is a variant of the kernel created by Wind River that sits between the 2.6.34 kernel that came out in May and the 2.6.35 kernel that Torvalds approved in August. Wind River Linux 4 runs on x86/x64 chips from Intel as well as ARM, Power, and MIPS processors and supports the GNU GCC 4.4 compiler set and GDB 7 source-level debugger and the EGLIBC 2.11 compiler, which is a variant of the above-mentioned GNU C that has been tuned for embedded system and which offers better support for cross-platform compiling.
Wind River Linux includes an embedded (get it, that's a joke?) [No -Ed] version of the KVM hypervisor controlled by Red Hat but also being championed by Linux hero Canonical in its Ubuntu variant of Debian Linux as well as supported by Novell in its SUSE Linux Enterprise distro. With Version 4 of its home-grown embedded Linux, Wind River is supporting paravirtualised drivers for the KVM hypervisor running on x86/x64 iron, which should boost performance a bit.
The Intel Linux for embedded systems will also run on the Wind River Hypervisor, which is a homegrown bare-metal hypervisor that the company announced back in June 2009 to give embedded systems providers the benefits of server virtualisation without sacrificing the cross-platform benefits of the company's Linux (carrier-grade) and VxWorks (real-time) operating systems and the related Workbench development tools.
This homegrown hypervisor does a lot of the virtualisation work on PowerPC, ARM, and MIPS chips that is built into Intel's VT virtualisation-assist circuits on its 64-bit processors, masking the differences in the architectures and underlying virtualisation from the programmers as they code applications for different architectures. (You can read all about this hypervisor here.) The Wind River Hypervisor supports VxWorks, Wind River Linux, and Microsoft Windows, with other operating systems in the works. The company is still working on MIPS and ARM implementations.
Wind River Linux 4 has support for the PREEMPT RT real-time kernel, which Red Hat and Novell have worked into their respective Enterprise MRG and SUSE Linux Enterprise Real-Time real-time Linux variants. Version 4 also has a migration path from prior 3.X releases of Wind River Linux. The operating system also supports multiprocessor system boards from Cavium Networks, Freescale, Intel, NetLogic Microsystems, and Texas Instruments.
Version 4 of Wind River Linux has 142 applications in the distro that have been tweaked, 125 packages that have been more fully updated, and 95 totally new packages. The platform will ship before the end of October, and Intel says it is working on making Wind River Linux 4 compliant with the Linux Standard Base 4.0 application portability spec and the forthcoming Carrier Grade Linux 5.0 standard. ®
Sponsored: What next after Netezza?