11.6in sub-notebooks
Mini-laptops for the weight-averse
Product Round-up If you're searching for a grab-and-go computer that's lighter and more portable than the average 13in machine, yet has has more welly and a higher-resolution display than a netbook with a 10in, 1024 x 600 screen can provide, you're essentially looking for an 11.6in notebook.
Like netbooks, these guys generally lack optical drives, dropped for size and weight reasons, but have the graphical horsepower for playing back full HD video. Being larger than netbooks, they generally pack roomier keyboards and bigger batteries too, though this time the power packs are generall well integrated into the chassis, rather than bulging out of the back or base as if added as an afterthought.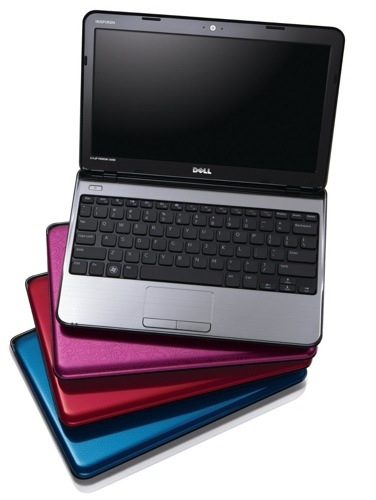 With full notebook CPUs, often dual-core, they can deliver a reasonable, responsive performance, but it's their standard 1366 x 768 screen resolution that really impresses. The display may be physically smaller, but it's the same number of pixels as almost all 13in and 15in notebooks available today.
Yet this comes in a package that's only slightly larger than a netbook, making the very portable and easy to carry around for long periods of time without straining your shoulders. Believe me, I've lugged around everything from 9in netbooks to 15in notebooks, often for hours at a time while walking round shows. And when it comes to performance:weight ratios, the 11.6-inchers are in the winning category.
You can see why Apple might want to re-release its MacBook Air as an 11.6in machine, if indeed it's planning to do so, as rumours have claimed.
So I've brought together eight sub-notebooks - seven 11.6in models and one 12-incher - to see how they match up, comparing the performance they deliver, the features they offer and their single-charge longevity.
You'll find the test results on the next couple of pages, followed by the machines themselves, in alphabetical order.
Sponsored: How to get more from MicroStrategy by optimising your data stack