Microsoft gets in a spin, announces Office 365
Like a washing machine, but in the cloud - or something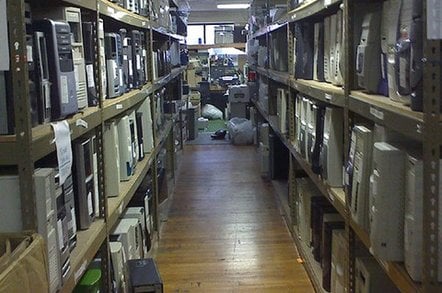 Microsoft has shoved its productivity suite of apps into a cloud-based service it has dubbed "Office 365" that is aimed at business customers.
The company said that Office 365 would replace its clunkily-named Business Productivity Online Suite (BPOS). Office Live Small Business and Live@edu will also be ditched in a brand overhaul to simplify Microsoft's marketing of its latest cloudy package.
However, Office 365 won't be available until next year, said Microsoft, without offering a specific date or time frame for the actual release.
In the meantime the new brand will enter a limited beta scheme, which will be available in seven languages and 13 countries, including the UK, the US, Mexico, Hong Kong, France and Germany, later today.
Microsoft is pushing what is essentially repackaged cloudy wares in the form of Office desktop software and Web Apps, alongside SharePoint, Exchange and Lync "for the first time".
The bundle is aimed at businesses large and small. Microsoft is "all-in" on the cloud, and it needs customers, who are increasingly eyeing up Google's offerings, to stick by that newfound, Steve Ballmer-endorsed commitment.
Customers can expect to stump up subscription payments of $6 per user per month for SMBs of up to 25 users.
Larger organisations can expect subs ranging from $2 to $27 per user per month depending on the service they require.
"Chapter one in Microsoft's history was about putting a PC on every desktop. Chapter two was dedicated to transforming the enterprise data center. Chapter three is, without a question, devoted to bringing the power of the cloud to our customers and partners," said the vendor's senior Office veep Chris Capossela.
"What's exciting is that we're writing the story right now – and there's so much more to come."
We at Vulture Central are unclear if that means it's coming up with more horrific tales about something called OpenOffice.org, or if it is sending Google to a deep, dark dungeon in a fable of our time. ®